Bangalore, one of the well-known cities of India, is also a pleasant choice for vacations. Whether it is the international tourists or the countrymen, Bangalore is visited by millions of people every year. Some come here to study in a few prestigious colleges, some join the big IT companies and global e-commerce firms, while others simply come with a wish to see what they have always heard the most about the city – it's pleasing weather.
Bangalore enjoys being the only metropolitan city in the country that has calm and soothing weather throughout the year. It is natural for those living in Delhi, Chennai, Mumbai, Kolkata, etc. to yearn for a climate that does not take a toll on their nerves during the day. While Chennai and Delhi become as hot in the summer as you would imagine, Kolkata and Mumbai, the other two illustrious metro cities, are kind of humid most of the time.
Bangalore easily wins the trophy of being a subtle, sophisticated city with uber-cool weather that makes you admire the place just more. No wonder so many tourists arrive on the Delhi to Bangalore flights to breathe easy in this city, every year.
It is not just the weather that makes Bangalore so appealing. The whole cosmopolitan backdrop of the city is amazing. For most people, it is an ideal place where nothing goes haywire. The old culture happily co-exists with the diversity. In today's Bangalore, you will find people of many different ethnicity. The atmosphere is youthful and vibrant, owing much to its being India's own Silicon Valley.
The streets are clean, the markets are plush, the cuisine is rich, and the pubs are the best in the country. Although Bangalore does not have a late-night culture, what you get here is a fine standard of drinking and dining experience, unlike many big cities. So much so, Bangalore has something in store for all kinds of travelers and tourists. Follow on.
For the romantics
Are you just married, on a honeymoon, or on a travel date? South of the Bannerghatta National Park is the beautiful Thattekere Lake, about 60 km from the city. For those old schools, this is the perfect idea of a beautiful and calm day to spend with your special someone. The place offers a spot much like the early scene in Pearl S. Buck's The Long Love, in which Margaret and Edward are absorbed in a sweet conversation that turns into a marriage proposal.
You would not want to miss anything this cozy and picturesque. If you want more choices to consider, Hebbal Lake, which is called the birder's paradise, Ulsoor Lake, etc. are some other natural spots. In alternatives, Oberoi's Rim Naam, 16-storey Skye, Grasshopper, etc. are some more options.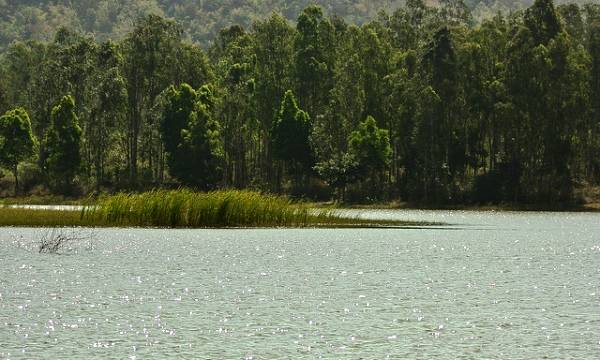 For the adventurers and non-conformists
Bike Tour: How about an eco-tour of the outskirts of the city, away from the boring crowd and traffic snarls? Consider a biking safari through Ramanagaram village. This is the place where the epic Bollywood movie Sholay was shot. A bike tour through these roads is a lot of fun, your way.
Night Camp: Get yourself the camping gear like a flashlight, tent, sleeping bags, waterproof bags, etc, and head to Savandurga. It is an ideal place an hour away from the city for an overnight stay. Camp on the bare rocks and you might feel like the great Bear Grylls. Quite amusing, no? Another perfect place for night camping is Horsley Hills. Although it is situated in Andhra Pradesh, not Karnataka, it is merely 150 km from Bangalore.
Do not rule out parasailing and rock climbing though. For an adrenaline push, you can always try out these adventures as opportunities for such fun things abound in the close vicinity of Bangalore.
For best friends forever
So, you are heading for Bangalore and this time, it is neither solo traveling, nor a family trip, but a straight-out friends-get-together. Well, what can be cooler than the times when friends go out together on a travel itinerary.
Chill out at the Cubbon Park. It's the oldest park around here and the best way to kickstart your morning. Enjoy bowling at Amoeba as the day progresses and try the sumptuous food at Koshy's. Bangalore is also famous for its range of craft beer. You can go to a fine brewery to hang out on the fine lager that they serve. After all, beer burps bring out the best talks among friends.
Another place for more enjoyment is the Laser Castle where you can play for fun and laser tag the opponents as a pro team. Last, but not the least, Bangalore has some nice amusement parks, such as WonderLa. Enjoy the thrill of rides and other features there.
What else can you do in Bangalore?
Visit a vineyard
Take a wine tour to taste some of the best homegrown grape wine you would ever have. Nandi Hills is where you should be headed for this.
Revive yourself at Mango Mist Resort
Get the best of nature and luxury at Mango Mist Resort. This is the place where to residents of Bangalore are headed on a Sunday. It is a quaint, unwinding, and relaxing experience to spend a day or two here.
Explore Caves
Antharagange has some caves that you would love to explore. The volcanic activities in the distant past formed these beautiful caves. Get around here to experience something different.