Self-employed professionals, like doctors, chartered accountants, lawyers, etc., need financial aid when it comes to setting up their office or clinic space, or simply to run their day-to-day operations. For professionals like these, there is an unsecured loan that is tailored to suit their needs and help them run businesses smoothly – professional loan.
A professional loan is a form of unsecured business loan that can help professionals or business owners serve any short-term financial needs, labor capital requirements, and more. In addition, most banks and NBFCs offer discounts on interest rates to women business owners as an incentive. Business loans for professionals offer everything: low interest rates, flexible repayment terms, less paperwork, and faster loan approval.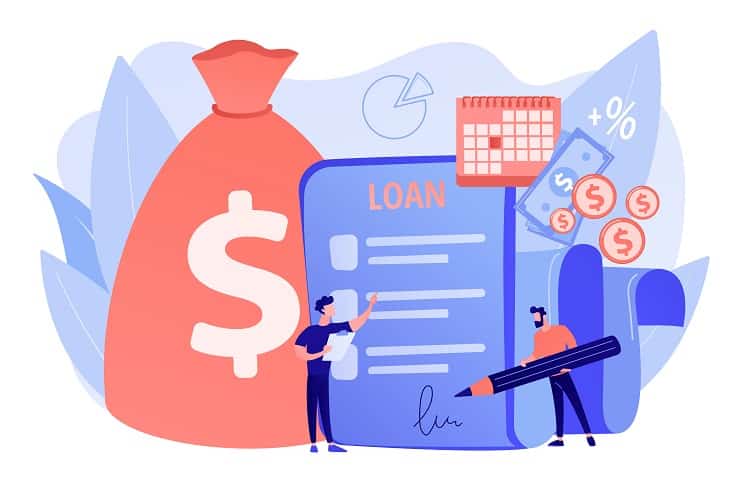 Who Can Apply for a Professional Loan?
To be eligible for a professional loan, there are certain criteria put forth by the lender. Always ask different banks, NBFCs, and other lenders for detailed information about your loan offer. This will not only help you compare the offerings, rates of interest, and flexibility in tenure but also update you on the eligibility criteria put forth by different lenders.
Here is a quick look at the basic criteria you would need to qualify for a professional loan:
You must be a citizen of India
Doctors, Chartered Accountants, and other such professionals or non-professionals can apply for this type of a business loan
Your age must be between 25 to 65.
To be eligible for this loan type, the minimum income earned must be ₹1 Lakh per annum.
The business or firm, for which the loan will be applied, must be making profits for at least the last 2 calendar years.
You must have a credit score of 650 and above. A CIBIL score of 750 or more will help establish your creditworthiness and facilitate a faster approval and loan disbursal process. 
After you've made sure you meet the requirements, you can fill out the business loan application. The easiest way to do so is by visiting the bank's or financial lender's website or mobile app and applying online. You could also go to the branch of your lender that is closest to you and apply for a loan there.
Here is a list of basic documents that you must have handy when you apply for a professional loan:
Your KYC documents – Aadhaar card, Passport, PAN card, Voter's ID, Driving Licence, Utility bills, etc. 
PAN card of the business
Address proof of the business
Establishment Certificate or company incorporation proof of business
Bank statement of last 1 year
Business or company's Income Tax Returns of the past year
Filled-out application form for MSME loan or professional loan
2 passport-sized photographs
After you send in your loan application, a bank or other lender will get in touch with you to talk about your loan application and verify your documents. The process will then be handled by the bank representative from that point on.
What are MSME Loans?
Micro, small, and medium-sized businesses can get an MSME loan, which is a business loan that can help them set up a new office, clinic, dispensary, etc., or grow their current business. If you are an entrepreneur, then an MSME loan is an ideal choice for all the financial needs your business could have – working capital, paying the staff, buying inventory, purchasing new machinery or equipment, or even buying real estate for the business.
The amount range for an MSME loan can even be as low as Rs. 50,000 and could be as high as a crore, or more, if the business needs the financing. 
These types of business loans are also mostly collateral-free, but it is advisable to check with the lender of your choice and confirm the details of your loan offering.
Your loan amount is finalised only after they fit the eligibility criteria of the lenders i.e., banks, NBFCs and other financial institutions.
Before you apply for an MSME loan, make sure you meet the eligibility requirements, which can be different from one bank to the next, and have all the necessary documents on hand. This will help you fast track your loan application and facilitate quicker approval.
In Conclusion:
Professionals can get many different kinds of loans to pay for their business needs, but professional loans stand out because they have a lot of unique features. These loans are made to fit the needs of professionals. They can be used to open or expand businesses, clinics, etc., or to get working capital for their businesses.
Remember to get details of professional loans from multiple banks, NBFCs, etc., and compare their interest rate, repayment tenure, processing charges, and other fees, if any. Always compare offerings from different lenders and opt for the one that fits your requirements and can fulfill your business needs to the tee.