You will never want your online game to lag, your video to buffer, or your video conference to pause. All these things can make your brain burst out with anger. No one wants to experience these things. With the high internet speed, we have become patient. We all want more and more speed to do our online work instantly. All your work and daily routine activities depend on the internet speed.
So here is a short and influential guide to improving internet speed. But wait a minute. Before trying to improve your internet speed, you have to know your internet speed. So let's jump in without any delay.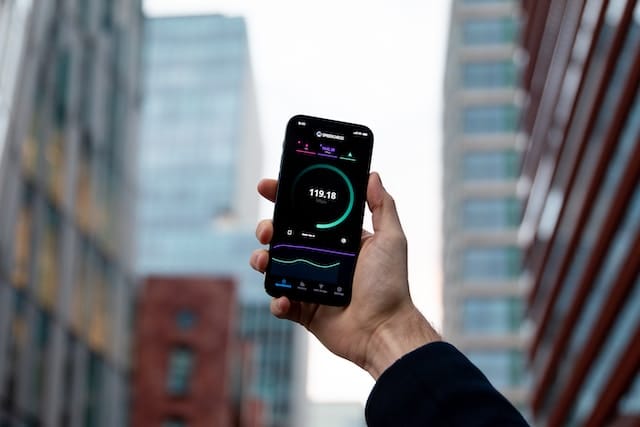 How to Measure Internet Speed?
For this purpose, you can use online internet speed-checking. These tools are free-of-cost. Moreover, these tools are also very efficient and trustworthy. You can pick any of your choices and use it to check your internet speed.
The procedure is very uncomplicated. You just have to open a trusted online internet speed measuring tool myspeedcheck.net in your browser. Then you have to click on the "GO" button on the tool. The tool will start downloading and uploading heavy files to find the internet speed. The results will show you the jitter, latency, downloading, and uploading speed of your internet. 
If you are on mobile, you can measure your internet speed using the Wifi speed test app. But it is not the highest speed you can reach at that time. Moreover, you can not find it on laptops and PCs.
5 Practical Steps to Improve the Internet Speed
Slow downloading speed, sluggish website downloading or not even opening, buffing of videos. These are all the signs of the slow internet. But by making sure of some tips, you will definitely get the internet with good speed.
Keeping Your Router Close To Your Computer
While watching a movie or doing work, you will never want that slow internet speed to bother you. In such a case, you should sit as close as you can to the router or bring the router closer to you.
Make sure there is no wall or anything between your computer and the internet device. Not every device has weak signals.
Remove Background Applications that Aren't Important
It doesn't happen every time that the slow internet is the reason for the slow working of computers and mobiles. Sometimes it also happens that unnecessary programs on mobile or computers also become the cause of slow internet. These background apps could be hogging your transmission bandwidth and your internet connection.
Closing the background programs or putting the unused apps and background programs to sleep help speed up the connection. You have to press the app overview button and clean all apps running behind because these are consuming your internet and battery. In the case of PC, right-click on the taskbar and select Task Manager. Click on Network, and apps will be displayed, and then press the End Task.
Getting Rid of Cache and Browsing History
Sometimes, cache or browsing history can result in buffering of videos or a single page. Removing these two unnecessary things can help your device work faster.
It's very simple. After opening Chrome, move your arrow to the upper right corner, and you will see three dots. This is where you can customize or manage your Chrome. Go to History, and you will see all the previously used pages. On that page, you will see the option of "clear your browser history" after pressing that button, your history will be deleted.
Router Reset
Once in a while, restarting your internet router can boost Wi-Fi. If you repeat this process twice a week, there is nothing wrong with it. But this method does not work every time because sometimes the internet gets slower for no reason.
You have to hold your router and turn off the power button. Wait for a while and then restart it. Surprisingly, this process can make your internet fast. But if your internet speed is still slow, there will be another problem.
Avoid Your Device Connecting With Long Cables
The best and most secure way to connect your device to an internet router is through cables (wires). Make sure the cable is not too long and does not have any kinks and curls in it. The longer the wire is, the more problematic it will be.
Conclusion
If you want to get the best internet speed, you have to follow the steps discussed above. These steps are very easy to implement and can be done by anyone. Whether a newbie or an internet expert, you can measure the internet speed comfortably. However, make sure to check your internet speed by using before following these steps.