We're all aware that cashless payments are most popular in India now, especially after the demonetization of the Indian currency notes of Rs. 500 and Rs. 1000 on November 8, 2016, and recently, in the wake of the COVID-19 pandemic. One of the main reasons for the surge in electronic payments is the exponential boom in online shopping. Furthermore, brick-and-mortar stores are also accepting cashless payments now to facilitate easier buying for customers.
Undoubtedly, payment gateways are nowadays essential for every business to receive money from customers and, sometimes, also pay suppliers.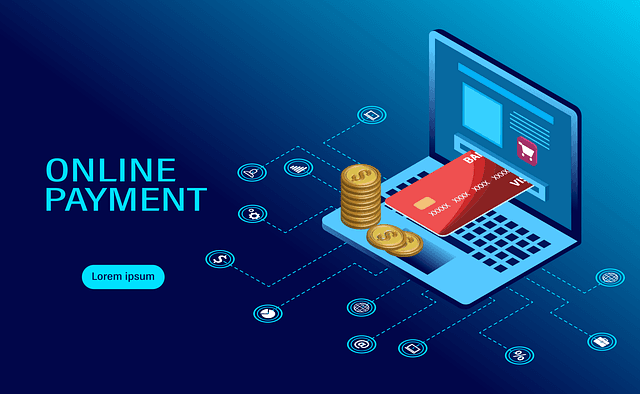 Understanding Payment Gateways
This brings us to the question, what exactly are payment gateways. In reality, payment gateways are software. They act as a channel between a customer and the business to receive payments, regardless of whether the purchase is made online or offline.
The customer uses the payment gateway to pay for the purchases. The payment gateway accepts this transaction and credits the money directly to the bank account of the business, to which it is connected.
Payment gateways are available from several companies in India. You can choose any of these for your business.
In this article, I will be discussing how to choose the right payment gateway for your business.
Choosing the Right Payment Gateway for Your Business
If you're setting up a business or planning on offering cashless transactions to customers of your offline store, here are some things to consider while choosing the right payment gateway. Actually, a good payment gateway can make the shopping experience pleasurable for your customers too.
Multiple Payment Options
Usually, in foreign countries, payment gateways offer only one or two payment options for customers. However, in India, there are several different ways to accept payments. Therefore, the first and most important factor in choosing the right payment gateway for your business is to find out the options of payment it offers to shoppers.
The most common forms of payment that customers in India prefer include:
· Credit & Debit Cards
· Net Banking
· Cash on Delivery
· Unified Payments Interface (UPI)
· Mobile Wallet
· Prepaid Shopping Vouchers
Also, in India, we have the RuPay debit and credit cards along with Visa and MasterCard. Therefore, the best payment gateway for your business would be one that also accepts RuPay debit and credit cards.
The most important feature in payment options in India is also UPI. A lot of buyers prefer to use payment apps and mobile wallets.
To facilitate such payments, the payment gateway should be able to process and authenticate the buyer's UPI ID, send the payment request to their app, such as Google Pay, Bharat Interface for Money (BHIM), or PhonePe, among others, and receive payment from these apps and wallets.
Secondly, for UPI payments, the gateway should also be able to provide the QR Code which the customer can scan easily with their mobile wallet or payment app and remit the money. That's because scanning saves the customer a lot of hassle and facilitates faster and easier payments.
Multiple Language Support
Another important but often neglected feature in selecting a good payment gateway for businesses is multiple language support. In India, multiple language support is extremely important. That's because not every person can read or communicate in English. Therefore, a good payment gateway should offer the customer, the facility to transact in the language of their choice.
Some payment gateways now offer multilingual support in India. Therefore, customers can transact using the national language, Hindi, or even some regional languages. For example, the Bharat Interface for Money (BHIM) payment gateway for enterprises enables the customer to transact in more than one language.
Payment Security
A payment gateway needs to be very secure so that your business and the customer can transact safely. Therefore, a payment gateway has to be Payment Card Industry-Data Security Standard (PCI-DSS) compliant. In general, most payment gateways used in India are PCI-DSS compliant.
Here's how PCI-DSS compliance works for a payment gateway. When a customer wants to pay using a credit card or debit card, they have to key in the 16 numbers on the card as well as the three-digit Card Verification Value (CVV). This means, your business is responsible for ensuring that this data about the payment card given by the customer is safe and doesn't leak out.
PCI-DSS compliant payment gateways ensure that the data doesn't get stored on your computer and, hence, cannot be accessed by anyone for unauthorized transactions or fraud. Once the payment is made, the data is stored only with the bank, while your business gets a transaction ID. You can use this transaction ID to reverse the payment if the customer cancels any order or you have to refund the money for any reason.
Faster Integration
As a business owner, you would like to start receiving payments through the payment gateway quickly. Therefore, an important factor to consider is how long the payment gateway provider will take to onboard you. Obviously, you can't be waiting for weeks to get onboarded. Therefore, look for payment gateways that offer the fastest possible onboarding.
And another feature to look for is faster integration with your business. Check how fast the provider can integrate the payment gateway with your online or offline business, bank, and other business systems. A lot of payment gateway providers now ensure that you can start using their system within 24 to 48 hours.
Customer Care
Last but not least, the payment gateway provider should be able to provide superb customer care for your business. That's because very often, there can be problems completing a transaction or remitting the cash to your bank account. Also, there could be some technical glitches that could affect your business. In such situations, it's important that your business get immediate assistance from the customer care department of the payment gateway provider.
In Conclusion
These are the top five things to consider when choosing the right payment gateway for your business. Generally, most payment gateways in India will be able to meet your needs. However, the cost of the service may differ.