Travel videos may take many forms, ranging from the typical hike vlog to a rigorous street run-and-gun form, so it's crucial to decide what sort of travel videos you are producing before you start filming. Start with a more theatrical, fast-cut, inspiring video that has little to no commentary.
Things to consider before making travel videos
Before you begin creating travel videos, you should first determine what you want to accomplish with them. Ask yourself these questions: "Who will watch these videos?". "What emotions do I want to give my viewers at the end?"
Most travel video producers state that the purpose of their videos is to motivate others to explore the country through stunning visuals, authentic connections, and visual and audio transmission of the enthusiasm they experienced while traveling.
After you've decided on the purpose of your video, you'll need to think about your camera equipment. For individuals unfamiliar with basic camera settings such as aperture, shutter speed, and ISO, using a more portable, lightweight system like the Sony Rx100M3 is a good place to start. The RX100 automates most of the settings but allows you to reset manually at any point if necessary.
Over time, as you get familiar with shooting, you can opt for more modern and lightweight equipment like the Sony a6500 mirrorless camera that features a 16-70 mm F4 Zeiss lens. It shoots in 6K but downscales to 4K, resulting in crisper footage than most standard 4K formats. Additionally, the lens is ideal for general use, with an extensive angle for landscapes, sufficient zoom for shooting close-ups discreetly.
If you're just getting started, a simple tool like InVideo is an excellent place to start because it makes learning the basics much simpler before jumping into complex features. There are many other online and offline editors, but It is the most preferred and most accessible online video editor. With sophisticated features like VO (voice-over), text-to-speech, and over 5,000 editable video templates, it has more than enough features to help anyone with no editing experience create engaging videos.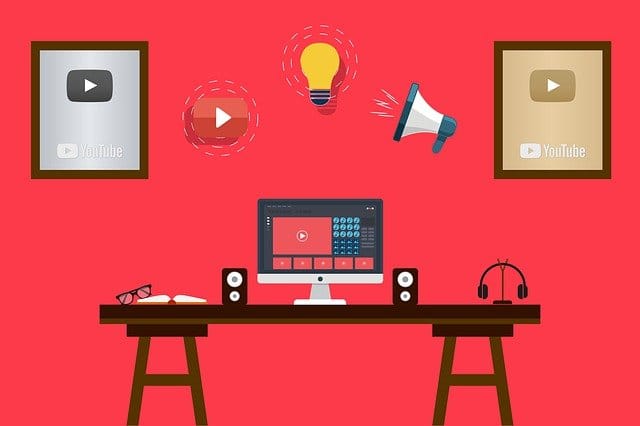 Here are the most effective tips to make great travel videos:
1. Watch many travel videos
Watching travel videos as much as you can is key to making great travel videos. They inspire your creativity, making you create something captivating and alluring.
You may learn from high-quality inspirational travel videos found on YouTube and most vlogging websites. The forum is quite active, and members frequently describe the tools they used and the underlying video story. Take a look at a couple of the videos on the platforms, even on social media networks, choose your best, and use it to learn.
2. Set up the camera before starting your trip
Adjusting your camera's image profile while on the road is one of the penultimate things you should be doing. That would be a relief as you travel and shoot, and especially during color correction.
Experiment with whatever settings are best for you before moving and set them as default for every mode. For the accuracy of the footage, do not change any settings that'll affect your videos. Spend a few minutes experimenting with your camera, figuring out the best settings, and sticking to them for the duration of your trip.
3. Shoot stylishly
Shooting as many as possible is a piece of excellent advice because as soon as you are back home to edit, you'll discover that you'll need more resources to work with. However, don't cross the thin line between shooting adequately and overshooting.
You should attempt to set aside some time to take videos when the lighting is most significant, which is generally early morning or towards sunset. In that manner, you'll capture the gorgeous views from that location while still having a whole day to tour and enjoy.
4. Initiate a story
This isn't a simple task, and most travel video producers have battled with it on several occasions because travel is unpredictable. To convey a compelling story, you must study and plan meticulously.
You'll need to accept the mayhem and spontaneity that follows traveling unless you've got the time and budget to study a location, initiate a story, and direct actors about. That's why it is very crucial to keep your camera available at all times and capture as much as possible.
You'll need sufficient material to link the dots and initiate a starting, middle, and conclusion if you're going to make a tale out of chaos. All you need is a rough plot that fits your footage and the region. That way your viewers will stay engaged and watch your video till the end.
Additional tips for ideal travel videos creation
Broaden your shots
Create animation
Get close-up images of natives
Link your shots meaningfully
Ponder more on the country
5. Export it appropriately
Finally, exporting your video with the correct settings guarantees that a poor final result won't wreck your hard work. A fundamental principle is to export it within the highest quality available.
Change your sequence to 25fps during editing, and export it using a ProRes (RAW) file at 25fps if most of your clip was shot at that frame rate. What's the point of RAW? To give you a high-quality backup, you may convert them into various formats, which is considerably faster than converting from the original again.
Don't compress any video to MP4 since it will be compressed again by YouTube and other social media, causing it to lose more quality. However, this can be useful if you wish to keep the grain quality in your travel videos.
That concludes all of the tips you should know to make an epic travel video. So why wait when you can make mind-blowing and inspiring travel videos to post on the internet and bring the wanderlust to your viewers' doorstep?
Happy shooting and safe travels!