South Carolina has been ranked #2 for inbound residents in recent years. Many people are moving to South Carolina, and there's no wonder why. From its diverse culture and rich heritage to the natural beauty and green space, South Carolina offers numerous attractive places to visit. There are several charming corners in South Carolina. It's the 23rd most populated State in the United States, with 5 million people. Here we will explain some of the significant reasons to move to South Carolina.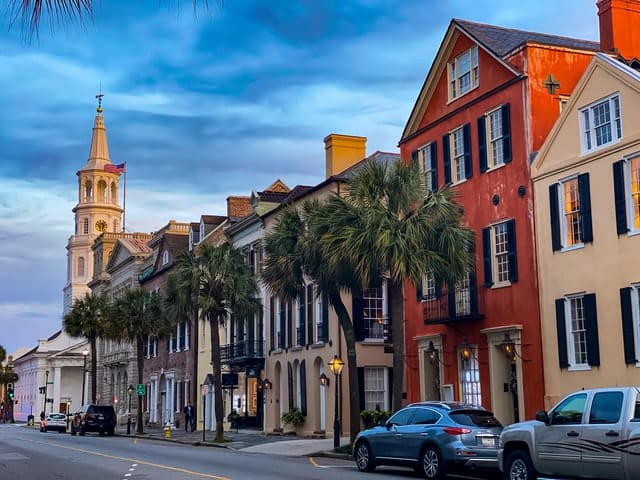 1. Lots of Natural Beauty
Inspired surroundings are one of the significant reasons to move toward this State. When you step out, you'll find everything full of beauty. You can live anywhere in South Carolina, as each corner is full of natural scenery to boost your mood. There is no shortage of nature lovers in South Carolina, from waterfalls to mountains and seaside views.
Lakes, mountains, oceans, and trees- all are part of the State's landscape. The palmetto tree (palmetto state is another name for South Carolina) makes a gorgeous coastline. While driving through coastal towns makes you feel like you are on vacation.
Living in South Carolina means that fantastic lakes are within your reach. The seashore might be getting buzz, but inland lakes of the State are ideal for the best sightseeing and photography. If you are lucky enough, you'll see alligators in the lakes.
2. Boast Strong Economies
When moving to a new place, you always prefer a site with an economic upside. Living in a prosperous city means you will get complete advantage of all the basic amenities, and your property value will also increase. In terms of a thriving city to call your home, South Carolina offers numerous valid options. If you are planning to move your residence to South Carolina, you can choose from many transport services. Threemovers (https://threemovers.com/south-carolina/) is among the movers offering their services in South Carolina.
Some bigger cities, such as Colombia and Charleston, are hotspots for retirees. Moreover, you'll find a military base and an active port anchoring the town in Charleston. Here you have the best chance to find new industries, tech, and health care departments to flock to the area.
The livability of the city makes it a magnet for college graduates. A stroll of the College of Charleston's campus indicates how much South Carolina has going for it and how young people want to stay here. Along with cobblestone roads, a bike-friendly layout, gardens, and historic buildings, you'll love to live here. However, there are both pros and cons of moving to South Carolina; research well before deciding.
3. Lower Living Costs 
Everyone wants to move somewhere with a quality lifestyle at a low cost, and it sounds like a dream. However, it is possible in South Carolina as this State is the perfect combination of quality and affordability. 
There is a great need to consider that some of the southern cities can gouge your pocket, but the overall prices of homes are pretty affordable. That means you can save dollars without compromising on the quality of life.
South Carolina is an ideal vacation spot for all. It is fascinating that life here gets more enjoyable when you feel that there is no need to spend several days or a week reaching the mountains, forests, and beaches. The best thing is, in South Carolina, you'll find homes with beautiful and idyllic views- a good value for money.
4. Good Food Abounds 
Living in South Carolina means you are getting excellent and high-quality food. Find a regional cuisine here, from smoked barbecue to oysters. You'll find fresh tomatoes and peaches. Boiled peanuts are also local favorites. You can also depend on grits as your favorite dish at any famous eatery. It would be best to pair your nerves with shrimp and collard greens to turn it into a delicious southern meal. 
While traveling towards the Lowcountry, you'll relish a cuisine reflecting all-natural resources. From crab soup to fried green tomatoes, enjoy the fresh flavors of the region. Furthermore, you'll find a variety of fried foods, Pimento Cheese, and cornbread. Although it seems heavy for the stomach, sweet tea will flush everything. 
5. Gain Easy Access to the Ocean
In the United States, not everyone has a coastline of 2800 miles. The best thing about South Carolina is the best and easy access to the majestic Atlantic Ocean. Even if you can't settle down in a coastline area, spend some time here in a soothing environment. The mild climate of the State means you can avail all kinds of natural resources at any time. In short, if you are looking for the best way to spend your weekend, the beach would be the best choice. 
Along with this, you can also visit Hilton and head to enjoy golf on the beach. Here you have the best way to soap up and stretch out the sun for several miles. Hilton is quite famous for kayaking and paddle boarding as the water is warm.