Increasing consciousness among people about their looks coupled with an enhanced wish to stand out and feel special has of late led to a spike in the demand for professional makeup artists. Furthermore, the thriving entertainment and modeling industry has worked as a catalyst, letting today's youth not only dream but also believe in achieving success in these fields courtesy services of a good professional makeup artist.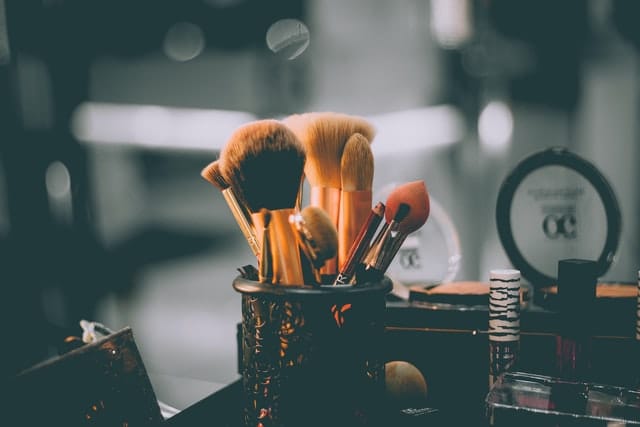 So who is a makeup artist?
Often referred to as a beautician or cosmetologist, a makeup artist is a professional artist, who uses cosmetic techniques and allied processes to beautify the human body. He enhances the looks and highlights the positives while hiding the flaws, thereby working to augment an individual's personality as well as his self-confidence.
A makeup artist needs to be in sync with the ensuing trend, social norms, customer taste, needs besides various modern cosmetics. He not only needs to understand the skin type and facial features but also the type of cosmetics that will suit the skin. He also must have competencies to reduce the effect of varied cosmetics on the skin. Furthermore, an understanding of hairstyling, the photography process, and lighting can be an added advantage.
Performing arts- theatrical/film productions have great demand for Makeup artists since they help producers/directors & writers by bringing alive the characters they have conjured up using prosthetics and other makeup techniques
Completion of a professional makeup course will guide students to attain the following career options:
Bridal Makeup artist
A lucrative and niche market, since marriage is a huge industry specifically in India. On her special day, brides require the services of a professional makeup artist to travel with them to their marriage location and help them achieve the perfect bridal look. Further, the clientele will not be limited to just the bride, but it will also include bridesmaids, mothers of the bride as well as groom and certain other close family relatives. And to add this will not be limited to just the wedding, but all the related wedding functions. This will not only be financially rewarding but also allows you to travel and network with prospective clients. While this is a promising career, it is full of tension and last-minute decisions.
Salon/Spa Makeup artist
While working in a salon or spa will ensure regular clientele, it will also help in enhancing one's knowledge and that too as per the updated trends. In addition, you will gain varied experience, since you will be working with varied departments. Furthermore, you will be experiencing complete peace of mind.
Influencer
Flair for writing in addition to makeup skills will ensure a good trending career. Establishing yourself is a slow process that will entail first building your portfolio, creating varied looks, talking about best practices followed by reviewing makeup and styling products, tips, tricks, DIY's and hacks, and then going on to become an Influencer.
Master Trainers
Professional trainers are in great demand. You can conduct workshops, interactive sessions, or even join an academy as a full-time faculty. You have to pass on your learning and knowledge to other aspiring makeup artists.
Makeup artists for celebrities
Paparazzi are always on the lookout for photo opportunities with celebrities, so the celebrities have to always look perfect. And hence the good makeup artist is always in great demand. In order to break into this exclusive circle, one needs not only to be excellent in ones' work but also good at networking. Besides this makeup artists should understand HD makeup, lighting as well as shadow play
While we have just listed 5 career options, there are more lucrative exciting opportunities. Take the first step and start your journey of a fulfilling career now.