Real estate investment is one of those tried-and-tested ways to grow one's wealth. Unfortunately, it doesn't come with a map, and the road towards success is long and winding.
The good news is that you can position yourself on the right path. All you need to do is follow in the footsteps of those who've already reached their destination.
In this article, you'll learn four proven ways to succeed in property investment, focusing on a region with one of the most promising real estate markets: the Caribbean.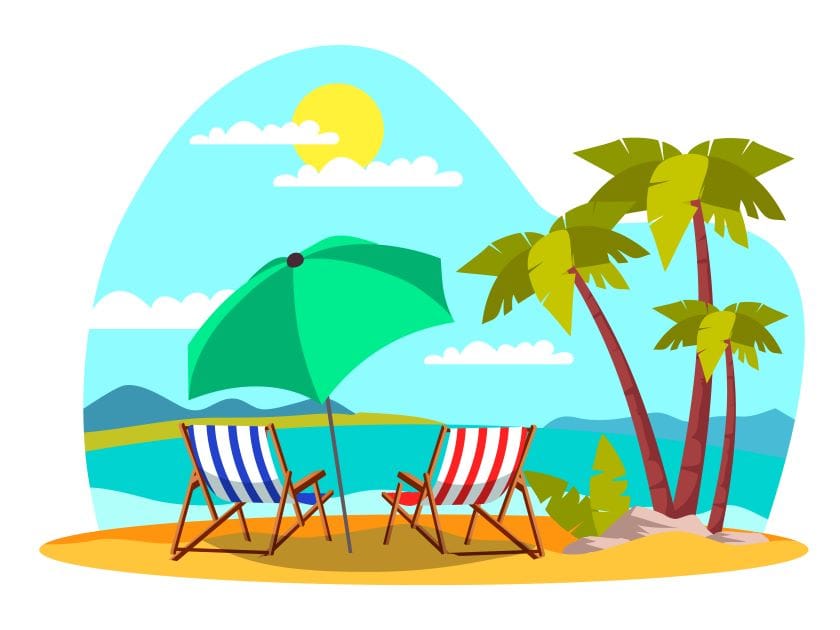 1. Decide how much you want to earn.
Like in an expedition, the first step towards success in Caribbean real estate investment is pinpointing where exactly you're headed. This can mean many things for property investors: a target income, a timeline for income appreciation, and even second citizenship.
This also means choosing how your property would yield a return on investment (ROI). Read below about the most common ways you can grow your investment in Caribbean real estate:
Rental Income
Rentals are usually the first choice among real estate investors, particularly those with a knack for managing properties and tenants. With patience (and probably a bit of do-it-yourself renovation and home design skills), you can enjoy a regular income stream with this type of real estate investment.
Of course, the property value still appreciates, even as you rent it out. This lets you maximize your capital while taking advantage of other rental perks, like tax-deductible expenses associated with the property.
Rentals can be used in two ways: long-term and short-term.
Anything longer than a month is considered long-term, while stays for an evening to 30 days fall under short-term rentals. You can pick between the two depending on how you maximize your capital and the property.
For example, if you're planning to use the property as a vacation home for yourself and your family, it might be best to stick with offering short-term rentals.
However, if you're after a more stable source of income, putting your property out for long-term rental generally comes with a lower vacancy rate and less market competition.
Property Appreciation
Property value appreciation, or the increase in the property's market value, is another way to earn money with your Caribbean real estate. This is the best choice for those who want to earn passive income with little long-term effort.
The amount by which the property's value increases depends on several factors, such as:
The neighborhood: Is it peaceful? Is the crime rate low? Is the country developing or considered an emerging market?
Property accessibility: Are there roads that provide access to key destinations like schools, hospitals, and supermarkets? Is public transportation available at any time? Is the property easy to reach?
Future developments: Will there be new developments like hospitals, schools, malls, and other establishments in the area? Are there any infrastructure upgrades planned for the community?
Your real estate property's value can also increase based on the updates you make to it. This covers anything that boosts the property's appeal in the real estate market and other special features, like swimming pools, energy efficiency features, and innovative upgrades.
Citizenship by Investment
Although not unique to the Caribbean, citizenship by investment programs (CIP) also serve as the region's most appealing offering in real estate investment.
Besides the potential to earn from property appreciation and rentals, Caribbean real estate can also be a means to acquire economic citizenship in the region. The best citizenship by investment programs here also come with various lucrative benefits, such as:
Visa-free or visa-on-demand travel to around 100 countries or more
Expanded opportunities for businesses
Tax incentives and exceptions
Citizenship extension of dependents, particularly the applicant's spouse, children, and parents
2. Choose a location wisely.
The Caribbean country you choose for your real estate investment also matters. After all, different real estate markets have varying property values, rental rates, and market appeal.
You need to know how much a house usually costs per square foot to calculate the average property price in the area and how much you can charge for rent.
You should also identify whether the property is located in a place that appeals most to renters and prospective buyers, like tourist destinations in the Caribbean.
To make the right choice, research all the emerging neighborhoods in the region and determine their growth potential. This way, you can know whether the income you get from the property covers costs and profits.
As mentioned earlier, the quality of the neighborhood also affects how fast and how high your property's value appreciates. Numerous factors, such as:
Crime rate
Amenities, like parks, fitness centers, etc.
Accessibility to schools, hospitals, and supermarkets
Transportation
Economic stability
Proximity to leisure destinations
3. Get your investment timing right.
The timing of your property investment can also make or break your chances of succeeding in this endeavor.
You see, real estate markets run in cycles. Every location is in a phase of this cycle, which can be slightly different from other places. The bottom line is that where the country is in the real estate market cycle affects the price of a property, which ultimately determines whether you get a profit from it or not.
That said, you must seek ‌a real estate market on the verge of expansion because this is when the property sales and prices are rising but still affordable. Construction and capital investment at this stage are also low, which is what you want when you're investing.
In most cases, the peak of housing demand and new construction leads to an oversupply of real estate, which also translates to lower prices. This can last anywhere between one and three years before market prices begin to rise.
Like retail shopping, some real estate markets also have some flash deals. You may also encounter limited-time offers on Caribbean citizenship by investment with lower upfront investment costs.
4. Do the math.
Speaking of costs, you must also be diligent in checking all the upfront costs of your real estate investment to avoid any surprises that may ruin your plans.
Besides the property's market value and price, you must also check all other charges attached to the processing of your investment, including government fees and taxes.
If you're planning to apply for citizenship by investment via a real estate route, you must determine the minimum investment capital required to qualify for the program. This varies from one country to another, so do your research first.
Then, check out how much government, processing, and due diligence fees you need to pay for the investment. At this point, you can also consider opting for a higher investment to get more value from it, especially if you want to extend second citizenship to your family.
Of course, if you're after rent or property value appreciation, you must also consider how much revenue you can expect. Remember: Investments only become profitable if the investment capital is lower than the returns.
The Road to Success
Real estate investment is a journey that can become perilous without a guide. Follow in the footsteps of those who reached their destination first to determine the right path towards success.