Abu Dhabi has everything you could want and more, offering some of the most memorable experiences ranging from desert safaris to stunning architectural masterpieces. It also has a thriving entertainment scene with a variety of events taking place on a regular basis. From art and film festivals to UFC fights, there's something for everyone.
Unfortunately, COVID-19 put a damper on the events industry, including the one in Abu Dhabi. The good news is that with massive vaccine rollouts, updated safety guidelines, and restrictions on gatherings being loosened by the government, the Abu Dhabi events scene has seen an uptick as event venues and creators are eager to get back to life, in-person events.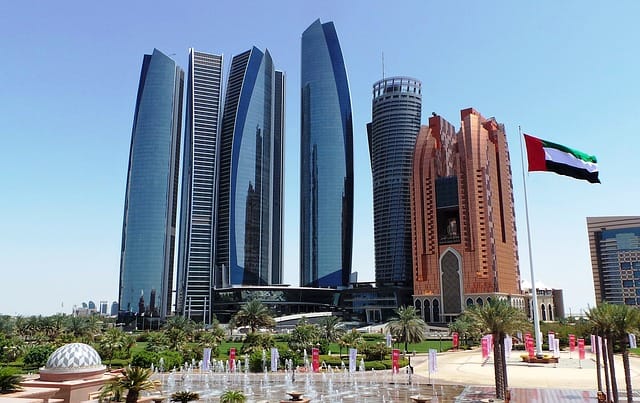 Nonetheless, many regulations remain in place to protect against another COVID-19 spike, and it is your responsibility as a guest to follow them. Every one of them.
This piece is a collection of event protocol guidelines to help you enjoy concerts and other live events again.
1. Get Vaccinated
Getting vaccinated may be a touchy subject for some, but the United Arab Emirates (UAE) government has made COVID-19 vaccinations mandatory for people attending "live events" in the UAE beginning June 6, 2021. This announcement is not surprising given that the UAE's vaccination campaign is one of the world's fastest.
Think of vaccines as a free VVIP upgrade at sporting events and live concerts in Abu Dhabi moving forward.
This policy applies to all cultural, sporting, artistic, social, and entertainment events and activities, including weddings for up to 100 people. You must also show proof of a negative COVID-19 PCR test taken at least 48 hours before each event.
Which vaccine is suitable for you?
Even though each COVID-19 vaccine is unique, the best vaccine for you is whichever one you decide to get. If you haven't already received the vaccine, medical experts recommend that you do so in order to gain herd immunity.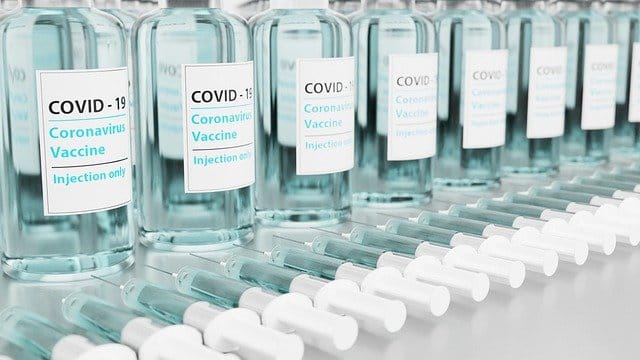 All of the vaccines approved for use in the UAE are effective at preventing a severe COVID-19 infection. So far, the Ministry of Health and Prevention in the UAE has approved the use of five vaccines: Sinopharm, Sputnik V, Oxford-AstraZeneca, Pfizer-BioNTech, Moderna. Before making a choice, aim to do your homework on each of them.
2. Wear a Mask
Wearing a mask may seem counterintuitive if you've been vaccinated. Still, you should do more than just get vaccinated to eliminate risk and stay safe at sporting events and other social activities. Even though according to medical experts, you may no longer become violently ill from contracting COVID-19 after being vaccinated, you can still spread it to those around you, putting their health at risk—those with weakened immune systems or who are predisposed to complications, in particular.
Even if you have already received your shots, wearing a mask provides additional protection against COVID-19 (and its variants). Put on your mask.
3. Stay Updated With Event Industry Report
The Events Industry Report will keep you informed of the most recent COVID-19 and events industry news. The report compiles recent developments from the UAE and around the world. Discover more about case counts, event restrictions, regional regulations, and other topics.
Check in frequently to ensure you're up to date — so you are never caught off guard.
4. Review the Venue's Hygiene Measures
There are a few things you can do if you're going to a live event to find out how safety will be handled at the venue and by the event organizers. This is an important step, especially if you're taking younger children who aren't yet eligible for vaccinations.
Inquire about the venue's hygiene and sanitation practices. Will you be permitted to bring in wipes or hand sanitizers? Also, inquire about the availability of indoor ventilation. Large event venues are required to ensure proper ventilation and should have upgraded their filtration systems; has the venue for the live event you'll be attending done so?
If you get yes answers to the above questions, it is a good indication that the event planners have followed the UAE's Ministry of Health and Prevention guidelines for hosting concerts and other large gatherings.
The New Normal: What to Expect at Live Events
Aside from stricter health and safety protocols, you can expect a slightly different experience at live events than you did before the pandemic. Here are two areas where these changes will be immediately noticeable.
Beverages and Food
When it comes to beverages and food at events, self-service buffets will likely not be available. Instead, you can expect seated dining (if the venue staff is trained in food handling and safety measures).
Another option that would be explored by event organizers is pre-packed meals that you could pick up at multiple locations in a venue or have these boxed meals already placed at your seats at the event. There could also be creative arrangements like social distancing and "grab and go" boxes turned into a picnic at a beautiful outdoor area of an event venue.
Technology
During the pandemic, there was an increase in virtual events, which many predicted would eventually replace live events. That was not the case, as is seen by how quickly the events industry is recovering. Nothing beats face-to-face interactions, and the pandemic has highlighted this even more.
Having said that, you can expect technology to play a significant role in improving your experience at live events in the future. This includes chat rooms, gamification, virtual streaming, and chatbots, which have become commonplace at most events.
The Bottom Line
Remember to practice good personal hygiene (wash your hands regularly) and wear masks as much as possible even after getting vaccinated. This can help stop COVID-19 from spreading to others around you.
Vaccinated individuals face a lower risk of getting COVID-19 when attending live events inside or outside. Unvaccinated individuals, however, may face a critical risk of becoming sick due to highly contagious COVID-19 variants and the fact that shouting, singing, or dancing in a crowd, especially inside, often leads to a "superspreader" event if necessary protocols are not adhered to.