When it comes to plastic products, you want to provide your customers with the best. Using the roto-molding process for creating anything between parts for autos, cribs, or toys to multiple parts is always a good idea.
This manufacturing process isn't new, but it has been increasing in popularity in recent years. That's because it creates cost-effective, durable products that have a uniform wall thickness that can withstand stress cracking and breaking, as well as colors that don't crack or chip. When it comes to finding the right rotomolding provider, there are some things you need to consider.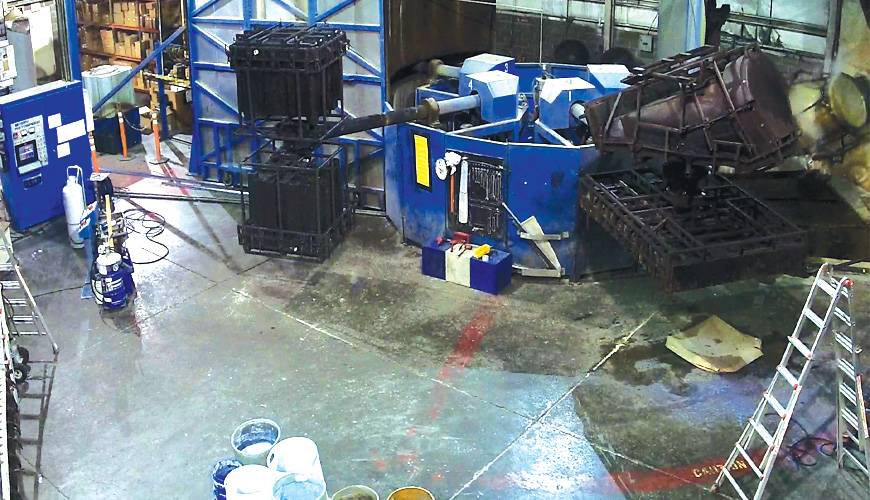 Experience
The most crucial trait that a rotational molding company should possess is experience. While this process is simple in theory, the machinery that is used is quite sophisticated. Thus, to ensure you are getting a quality product, you need to work with a company that knows what they are doing.
You pride yourself on offering customers high-quality plastic components. If you can't provide those, then you're going to go out of business. When you work with an experienced rotomolding provider, you're aware of their skills in creating durable plastic components. Also, they'll know that your reputation is at stake and do what they can to ensure everyone looks good.
Equipment
As mentioned, the equipment that is used for this process is sophisticated. The rotational molding company you employ should have the right equipment to do the job, and they should know how to use it. This ensures that you get the best products that are tough and long-lasting.
While having the right equipment is essential, they should also be able to maintain it. Equipment that doesn't work the way it's supposed to won't create quality products. They should offer in-house fabrication for molds used in the rotational molding process and have the ability to repair or modify the tooling. This ensures that you get the exact products you need in a timely fashion.
Customer Service
Finding the right roto-molding provider means working with a company that has excellent customer service. If you are new to this process, you might have a lot of questions, and you need someone there who can answer them for you—without making you feel like a burden. Even if you've been through this process before, you deserve to be treated with respect and kindness.
They should also have a team of mold designers that will work with you so that you get the exact pieces you need. They should be able to answer any questions you might have and walk you through the entire process. If that means they need to fabricate custom molds, they should let you know. The more informed you are, the happier and more satisfied you will be with the roto-molding provider.
In addition to creating plastic products for your business, the right provider may even offer auxiliary services. These might include drop shipping, material conversion from less durable material to polyethylene, trim, assembly, and foam filling, among others. Working with a company that has experience in many different areas ensures that you get your products quickly so that you can get them to your customers.
Rotational molding is not a new process, but a lot more industries are finding that it is a cost-effective and convenient way to get high-quality, durable plastic parts. If you are currently looking for a company that provides this service, make sure you work with the right one.