India's adventure playground, Himachal Pradesh is bedecked by lush green forests, majestic Himalayas, towering mountains, and glimmering lakes. This beautiful hill station is perhaps a paradise for backpackers as there are several adventure activities to enjoy here. Lying in the lower Himalayan ranges, Himachal Pradesh is a heaven for adventure enthusiasts and nature lovers. In addition, this northern state of India is believed to be a cultural cocktail.
Although there are numerous articles published on social media about Himachal Pradesh still there are several facts associated with Himachal Tours and Travels about which most people are not aware. Read on to find out some most interesting and lesser-known facts about Himachal Pradesh.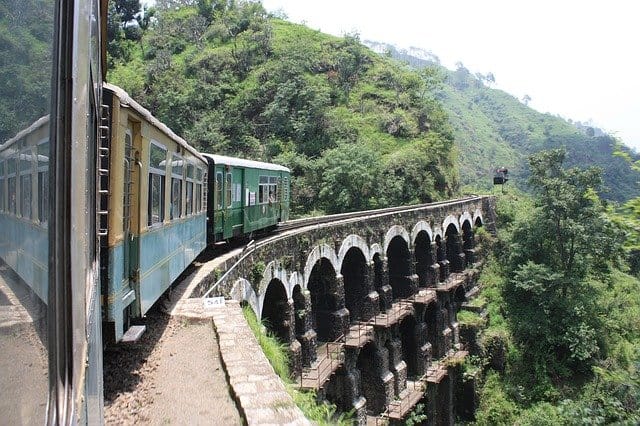 The word Himachal is a combination of two Sanskrit words 'Him' and 'Anchal' meaning 'snow' and 'lap' respectively. Inarguably, Himachal Pradesh is a beautiful state nestled in the lap of the Himalayas.
Shimla, the capital city of Himachal Pradesh is renowned as the 'Queen of hills' as the city is nestled atop seven gorgeous hills. Shimla happens to be one of the most preferred holiday destinations, especially for your honeymoon tour. Additionally, the only ice skating rink in Asia is also established here only.
The state has two capital cities the first one is Shimla which is the summer capital and the other one is Dharamshala, the winter capital of Himachal.
The state held the very first state paragliding competition of India in 2015. Himachal Pradesh happens to be one of the most astonishing and natural locations for paragliding in the world.
Hindi and Pahari are the principal languages spoken here. Snow Leopard is the animal symbol of the state and Western Tragopan happens to be the bird symbol. Similarly, Pink Rhododendron is the flower symbol of Himachal Pradesh.
Himalayan Cedar or Indian Cedar is the tree symbol of this beautiful northern state in India.
The Kalka- Shimla Railway popularly called the Toy Train traverses the steepest slope over 5800 feet. The train crosses over 100 tunnels and 800 bridges and is enlisted amongst the top UNESCO World Heritage Sites.
The state is home to the Shigri Glacier, the largest glacier in Asia established in the Lahaul – Spiti area and feeds River Chenab.
The Great Himalayan National Park located in Kullu is another UNESCO World Heritage Site. This popular national park is spread over a huge area of almost 1200 sq. km and is home to a huge variety of flora and fauna species.
The Chail Cricket Ground established in the Chail district of Himachal Pradesh is reckoned as the highest cricket ground in the globe. The stadium is believed to have been established in 1891.
This gorgeous state of North India was declared as the first smoke-free state of India in 2013. The government passed strict rules and regulations to prohibit smoking in public places.
On 2nd October 2009, the government had imposed a complete ban on non-biodegradable polythene bags as they are very hazardous for our ecosystem. Even the state has passed a law that there will be no production, sale, usage, and distribution of polythene bags anywhere in the state.
Solan, a gorgeous travel destination in Himachal Pradesh is popularly called the 'Mushroom City' because of the huge production of mushrooms in the city. This little yet very charming hill town offers a unique blend of scenic splendor, spirituality, art, craft, history, and tranquil vibes to the travelers.
Numerous Bollywood and sports person belong to Himachal Pradesh like Anupam Kher, Preity Zinta, Mohit Chauhan, Kangna Ranaut, Yami Gautam, Deepak Thakur of Indian Hockey Team, Samaresh Jung, shooting master, Suman Rawat – an athletics, Ajay Thakur- a Kabaddi player, and more such people.
The state is also quite famous for fairs and festivals and Kullu Dussehra is one of the most auspicious festivals celebrated with great pomp, joy, and enthusiasm by the locals. This 7-day long festival is believed to have been started by Jagat Singh, a great ruler of the 17th century.
Christ Church, the second oldest church in North India is also established in Shimla, the capital city of Himachal. Constructed in 1857, the church is quite popular among tourists for its neo-gothic architecture and stained-glass windows.
Malana, a beautiful village that grows the world's best Hashish as the place grows the finest quality of weeds in India. It is also known as the 'Village of Taboos' which means no outsider is allowed to touch anything without taking prior permission. The state has also been awarded 'Best Hashish Producer' in the years 1994 and 1996.
Popularly called 'Fruit Bowl of India, Himachal Pradesh produces huge quality and quantity of fruits like pear, apple, peach, apricot, plum, and many more.
Himachal Pradesh ranks second in the list of least corrupted states of India after Kerala. There are strict rules and regulations imposed by the state government and everyone is bound to adhere to them.
There are three airports established in the state located in Kangra, Kullu, and Manali. All of them are seasonally operated only because of inconsistent and extreme climatic conditions.
Hugely popular among tourists as the 'Power Capital of India', Himachal Pradesh generates surplus power for the country and is believed to produce 25 percent of the total electricity supply. As per an estimate, the state can generate 27, 436 MW of hydel power.
There are a plethora of trekking trails located amidst the Himalayas and this makes Himachal Pradesh a great destination for adventure enthusiasts of all ages.
The culture and cuisine of Himachal are profoundly inspired by Punjab, the bordering state. Hence, ordering food in this state reminds you of the flavor and aroma of Punjabi delicacies.
Yashwant Singh Parmar was the first chief minister of the state who worked effortlessly for its development. Virbhadra Singh was the Chief Minister who served for a long time i.e. for 21 years and 11 days.
The list of interesting facts and figures about Himachal Pradesh doesn't end here and it goes on but we have compiled only a few of them. If you find this article informative and engaging then do share it with your friends and family. We would also appreciate it if you like and follow our social media accounts on different platforms like Youtube, Instagram, and Facebook.