Got a Painful Divorce In Texas?
Divorce is the process of terminating a marriage, and in most cases, people go through a painful process for it to be concluded. Many people will hardly talk about Divorce even when attending pre-marriage counseling services because it may be deemed as a taboo that ought not to exist.
Divorce does not choose where a person lives in, as long as there are prolonged misunderstandings; it slowly sneaks in until it becomes a reality. Texas is by no means an exception of the same and should it occur, then it is accepted no matter how painful it will be.
Online divorce can be a perfect way to end a marriage in Texas and especially in the instance where the breakup was uncontested. This is done by searching for the best site to secure your divorce on the internet, which is cheap, efficient, and fast.
Once the process is over, it is essential for the newly separated partners to have relief and get to know the ways to ease the burden that they have had all along, which has not only had bitter moments but is painful and mentally draining as well.
One of the ways to relieve such pain is moving out of your house and having a weekend outing, or even a vacation to try and forget about the painful moments you have had. Travelling, in this case, may sound ambiguous and especially when you are taking the vacation alone this time around, and bearing in mind that many are the days you were used to traveling as a complete family.
Therefore, you do not have to stay lonely in your house and add insults to the injury, walk out, enjoy, have fun, and disconnect from the painful moments. This would be the journey to a healing process, and as such, we are going to review the best places to visit to relieve the divorce pain while in Texas.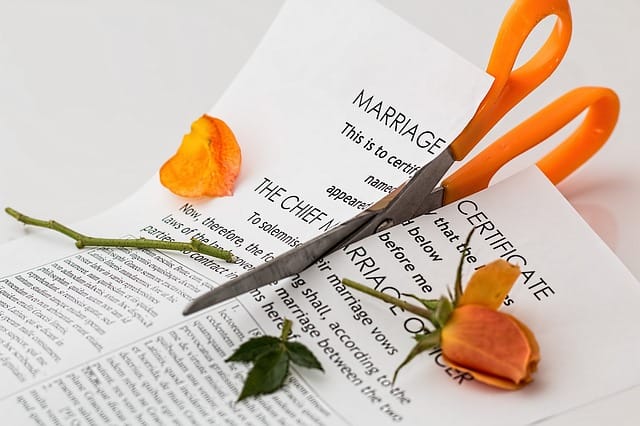 1. Dallas
If you are a lover of art, Dallas is the place to visit and enjoy the excitement of the artistic monuments at the Dallas museums. This will add more knowledge to your mind and at the same time, give a refreshing moment as you see practically view your passion being put down.
The Dallas Farmers Market and heritage market is also worth checking on to view the artistic nature of various products you would wish to have. Since it is a developing city, people are less concerned with what you would be doing, and this will give you the first hand to explore and enjoy the premium collections at ease.
2. Austin
With the massive number of single people in Austin, this is a place where you would feel part of the team. There are first-choice rooms for divorcees available after a walk downtown and take a rest. Besides the world-class entertainment to keep your mind off from the painful moment. However, this would require you to be financially stable as the cost of living in Austin is relatively high. Therefore if your marriage break up had financial constraints, then this would be a drawback, But if you had saved some good cash in anticipation for a holiday, then this would be the perfect place to be and also meet new singles who have also had a divorce experience.
3. Houston Museum District
This is in the downtown of Houston where 19 museums are. They are all lovely museums, and some of them are free, you find that you can walk from one museum to another. If you are in the children's custody, then this is the best place you can also have a weekend outing with them and enjoy fine arts from the Museum of Fine Arts and also Houston Museum of Natural Science.
4. Guadalupe Mountains National Park
When you feel like you have come to the end of life, Guadalupe will refresh the feeling of life when seeing the abundance of wildlife that freely walks along the National park full of life and peace.
It's a place to rejuvenate the peace of mind and return to normalcy. Seeing the golden eagles fly along also gives hope that you can revive your beauty and energy and fly as high as possible as you renew yourself to face life at another level.
The stunning landscape along the Guadalupe peak, the highest elevation of Texas is something worth visiting.
If you are a good hiker, why not visit Guadalupe? You will get all the information from the tour coordinators and love life altogether.
5. Lubbock
Lubbock is another excellent place to visit together with your kids after a breakup. With many friendly people who will keep waving at you as you meet you an assurance that life must continue. It has a beautiful environment as you watch the sunset and what more to that, great dining options in the well-designed restaurants.
It is an affordable place to stay for a while, make new friends, and learn their culture eventually.
6. Odessa
This is a charming city in Texas, with friendly people around who would make you feel as if you are part of the community. I must say that when you are broken-hearted, you need to visit Odessa and enjoy the most beautiful snowflakes falling. Besides accommodation in the hotels are cheap with welcoming staff that you would look forward to revisiting the place.
The food is fantastic plus visits to the beaches and especially the Arcadia.
Nightlife here is also something to lift your spirit with many nightclubs which you can choose the best to attend as you raise your moods daily. This is a place where the healing process would take faster than expected.
Visiting the beach, like Arcadia is fun, especially in the nighttime, where are a lot of nightclubs situated.
7. Arlington
Are you a fan of sports? Arlington is nothing short of wonders when it comes to sports. If you are a football fan, you will enjoy to the fullest as you sit at the International Bowling Museum and Hall of Fame for must-see sports events.
You will keep coming again and again, even after the ordeal of Divorce, pain is over.
8. Elpasso, Texas
It's a city full of beautiful parks, historical landmarks, and a view of the natural geographical sites which include Franklin Mountain, State Park. You will enjoy soaring above the canyons along Wyler Aerial Tramway and also climb the rocky paths.
With the aid of tour guides around, you will enjoy the whole experience and relieve the much pain experienced after separation.
9. Fort Worth
Fort Worth Texas is home to lovely botanic gardens with exotic plants, and if you are a lover of natural habitation, this is the place to be. It will remind you of nature at hand and give hope to a broken heart.
The vibrant and lovely city has various activities to enjoy that include hiking, biking trails, and jogging all to refresh your body and soul.
Besides, the comedy shows and live performances will keep your mind happy all along the weekend, and you will return home a happy person, ready to start living anew.
10. Plano, Texas
If you want to have a weekend out, Plano is a great city to tour with marvelous and historical attractions. If you are to report back to work on Monday, you will have enough time to visit the heritage of Plano and get back home in time ready for work the following day.
You will also discover the first train station to be built at Plano and the Shops as you walk through the 1847 landmark of Baccus Park.
The original building built in the 1890s still stands firm, and this will renew your energy that life is short but fun when spent objectively.
11. San Antonio
The historical destination, which is the iconic Alamo, stands strong as a symbol of sacrifice and in the end, experiencing liberty. At this time when you need peace, this is a place to go and remind yourself that the sacrifices you made are not in vain, and as such, get the energy to move on. There are other various activities along with San Antonio which include the architectural revival monument in San Antonio, the natural beauty of the San Antonio River Walk which is a natural bridge, various botanical gardens among many other tourist attractions.
12. Corpus Christ
This is a destination with history for arts, gorgeous beaches where one can enjoy swimming, sunbathing, lounging and the beachgoers can refresh their time even as they think of the way forward to life after marriage.
This is a place to make new friends, enjoy Horse ride tours along the beaches and enjoy other activities that are mind refreshing such as fishing.
13. Johnson Space Center
Johnson Space Centre features anything about astronomy and if you are a lover of studying more about the stars, the sun, the moon, set a few days and learn more of these with high concentration at Johnson Space Centre. You may be intending to change your career, and this may be a starting point to learn more about astronomy while free and single.
14. Cadillac Ranch, Amarillo
The most viewed Iconic sites in Cadillac, which is on the West of Texas are the vehicles that stand in a line where the nose of the vehicle faces the ground, and this is fantastic artwork.
It's a beautiful site to leave a mark there and also to make you forget about the past pains through life-changing events that are free of charge to watch, spray painting according to your design and enjoy your vacation around. Thousands of people young and old travel to this tourist destination and being part of it will be a refreshing exercise altogether.
Finally, after choosing the best place to visit, have an open mind, forget about the past and as you refresh your mind and soul, purpose to get back home with a new vision and put it into practice. This is the only way to forge forward from a new future.