Bangalore is one of the largest and populous cities in India, there are hundreds of malls that have outlets that providing products on demand, the list below is the Best shopping malls that equipped well and have all kinds of outlets and Entertainment option which meets customers demands.
Orion Mall
Orion Mall is owned by Brigade Groups, located in Malleshwaram-Rajajinagar established in 2012 and the Mall sited on 850,000 square feet on 4 floors. There are hundreds of outlets that sell and promote products and the management hosts many events in the year in the mall.
Shops: Books & Music, Departmental Store, Electronics, Ethnic Wear, Fashion, Footwear, Gifts, Handbags & Travel, Health & Beauty, Home Décor, Hypermarket, Kids & Toys, Lifestyle Accessories, Salon & Spa, Sportswear.
Entertainment: PVR Cinemas, PVR Blu-O, Timezone
Address: Dr Rajkumar Rd, Subramanyanagar, Rajajinagar, Bangalore, Karnataka 560055
Phoenix Market City
Phoenix Market City has hundreds of factory outlets including Dine, entertainment, and product Shops, the management host many entertaining events throughout the year. The mall covered in 700,000 square feet areas with few floors.
Mall Timings: 11:00 AM to 10:00 PM (Weekends: 10:30 AM to 10:00 PM)
Address: Whitefield Rd, Bangalore, Karnataka 560048
Forum Mall
Forum Mall is a famous landmark and well-equipped shopping center in the middle of Koramangala, all in the shopping centre and best entertainment spot. The mall opened in 2004 has 625,000 square feet areas with 4 floors. The forum houses a multiplex, PVR, with 11 screens. There are many entertainment options for visitors.
Address: 21, the Forum, Hosur Road, Bangalore 560029
Garuda Mall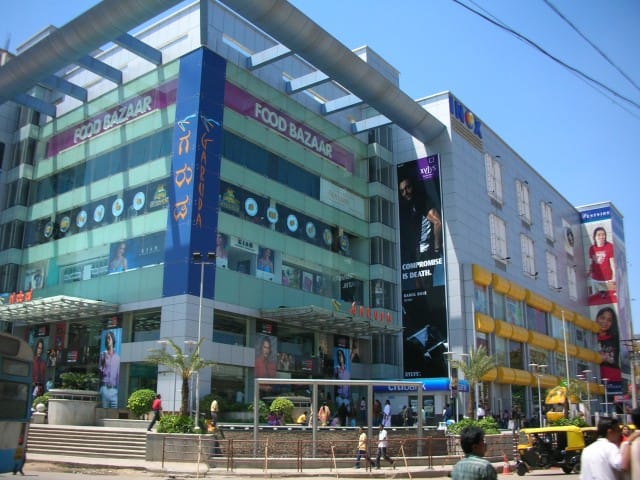 Garuda Mall situated near Brigade Road has 6 floors with 180 stores on the 126,000 square meters of space, and the mall opened for service in 2005 owned by Uday Garudachar and developed by Maverick holdings and investments.
Mall Facilities: Retail Stores, Entertainment/Activity Centers, Multiplex Cinemas (Inox), Multi-Storey Parking, Food Court, Multi-Cuisine Restaurants, Spa, children entertainment
Stores: Art and Photography, Footwear, Fashion, Sports and outdoors, ATM and finance, Health and Beauty, and etc.
Mall Location: Magrath Road, near Brigade Road, Bangalore
Park Square Mall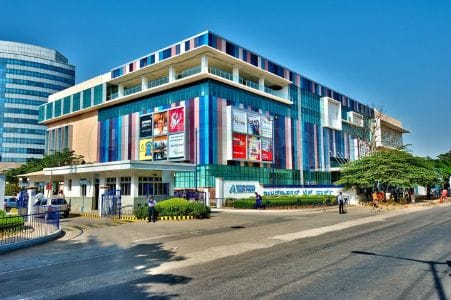 Park Square Mall is in ITPL Road spreading over 4000 square feet and houses hypermarket, entertainment, fashion, dining stores. There are an outdoor dining terrace and Q Cinemas Multiplex Theater and dozens of entertainment options other than shopping.
Address: International Tech Park, Whitefield Road, Bangalore 560066
Inorbit Mall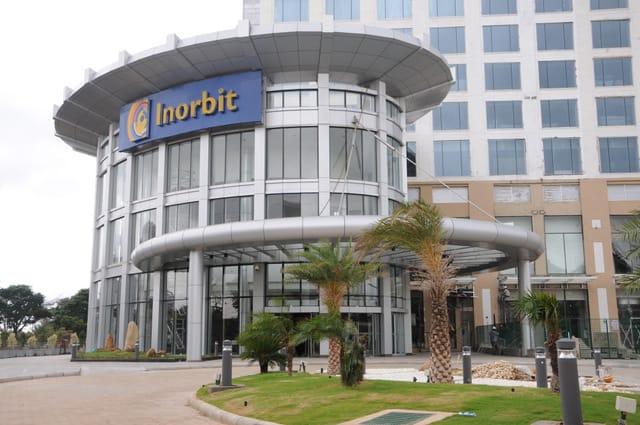 The shopping center located in Whitefield in Bangalore and has outlets, Restaurants and Food Court, Events and Performance, sales and offers, Kids, Cinema & entertainment. Inhibit has many malls in major Indian cities.
Stores: Bags & Luggage, Beauty, Perfumes & Personal Care, Clothing, Home & Furniture, Jewellery, Mobiles, Camera & Electronics, Multibrand Stores, Optical & Eyewear, Shoes & Footwear, Sports & Fitness, Watches
Restaurants: American, Cafe, Chinese, Continental, Indian, Lebanese & Arabic, Mexican, Pizza, Seafood, Non Veg, Pure Veg.
Address: No. 75, EPIP Area, Whitefield, Bengaluru – 560066
The Collections UB CIty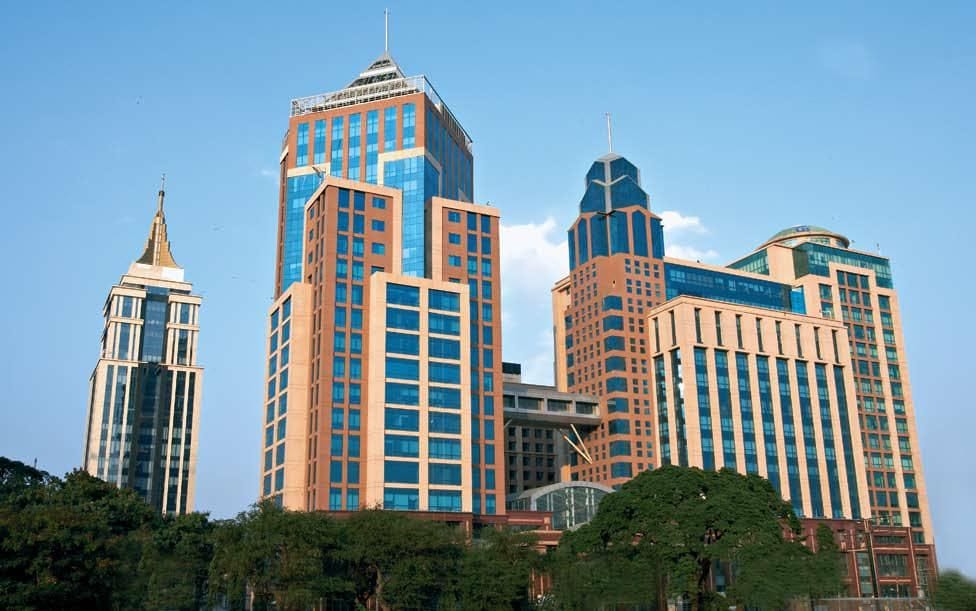 Shopping Mall built with European style architecture, India's first luxury mall, spreading to 130,000 square feet, is houses national and international brand products. The events like music concerts, fashion shows, and arts that host in the mail throughout the year. The mall is not just for shopping, is ideal for entertainment and a share lifestyle.
Address: Vittal Mallya Road and Kasturba Road, Bangalore
Sigma Mall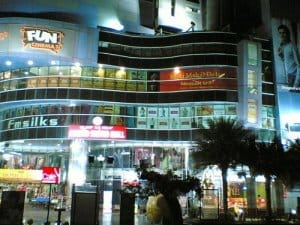 This is the Shopping Mall sited between Commercial Area in Cunningham Road, and Wockhardt Hospital is the famous Landmark. There are many outlets of famous brands and best restaurants liked by visitors. It is spreading to 235,000 sq ft has fun cinemas and for dining's like MC Donald's, Coffee Day, bread Bazaar, and many electronic and Clothing Stores.
Address: 15/16/17, Cunningham Road, Bangalore- 560052, Karnataka
Mantri Square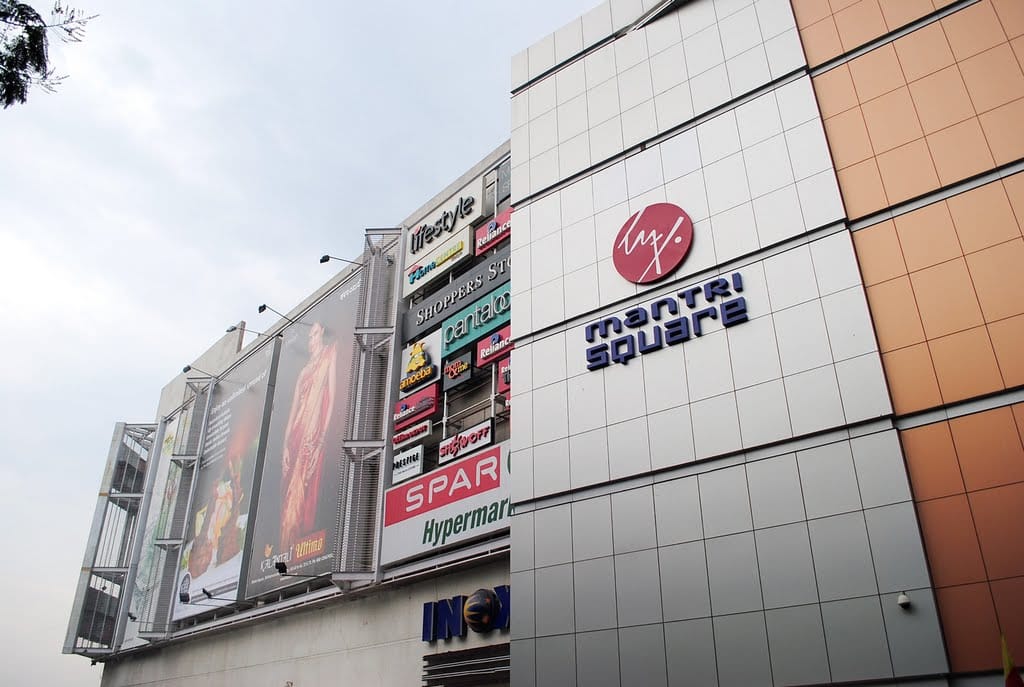 Mantri Square Mall is located in the business area of the city in Malleswaram spreading over 1.7 million square feet established in 2010 and is the largest shopping mall in South India. There are many outlets of many notable brands on clothes, shoes, electronics, and food. The building has many floors with stores of all you need. Parking is in the underground little tough as surrounded by busy roads.
Address: No 1, Sampige Road, Malleshwaram, Bangalore, Karnataka-560003
Forum Value Mall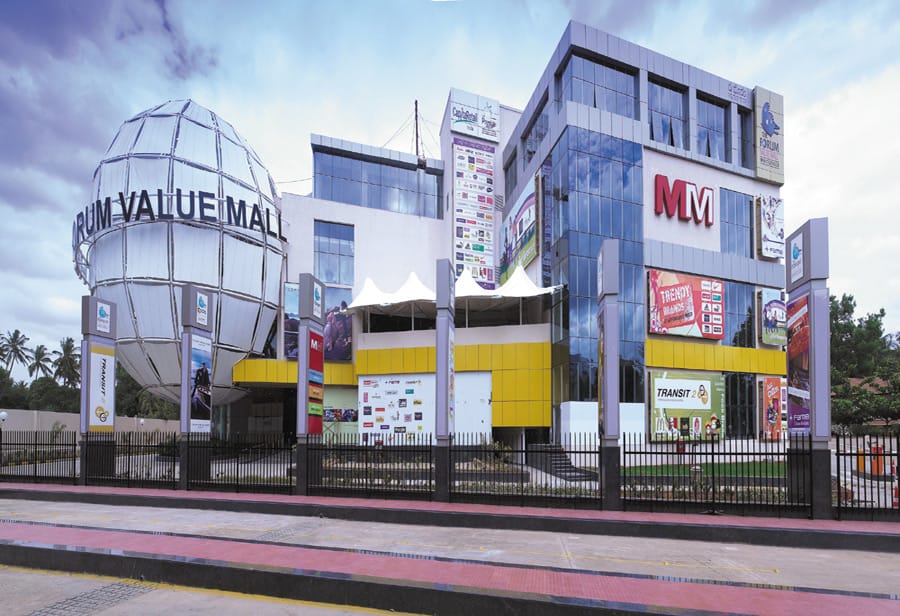 Located on the main road of Whitefield and a famous landmark in Bangalore is the destination where you will find Cinema, entertainment, supermarket, Factory Outlets, and many popular Shops. The mall has a wide space of parking that fits 700 four-wheelers and 1800 two-wheelers.
Address: No.62, Whitefield main road, Whitefield, Bengaluru – 560066
Royal Meenakshi Mall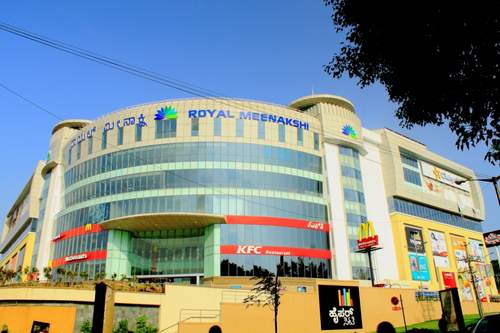 The mall is actively shopping all 5 floors including the ground floors, one of the large malls with many outlets, restaurants of popular brands. The Mall is a joint venture between Vishala India Commercial Developers and Shashank Narayan Property Developers.
Food And Beverages: Baskin Robbins, Barista, KFC, McDonald's, Oye Amritsar, TGIF, Rajdhani, Intalia, Swensens, Kalmane Koffees, Faasos, Hind ka Chulha.
Outlets: Reebok, Nike, Croma, Sangeetha, Eye Sense, Woodland, Allen, Solly, Denizen, FabIndia, Hanes, Jockey, Lee, Levis, Liberty Silks, Louis Philippe, Melange, Morga Pret, Mother Earth, Pepe Jeans, Peter England, POE, Rockport, Show Off, Toonz, Van Huesen, Wrangler, Hypercity, The Body Shop, Health & Glow, Lush, Reliance TimeOut, VIP Lounge, Samsung, My Planet Home, Headphone Zone, BIBA, UCB, US Polo, Metro
Address: Royal Meenakshi Mall, 4th Floor, Bannerghatta Road, Bangalore – 560076
Gopalan Signature Mall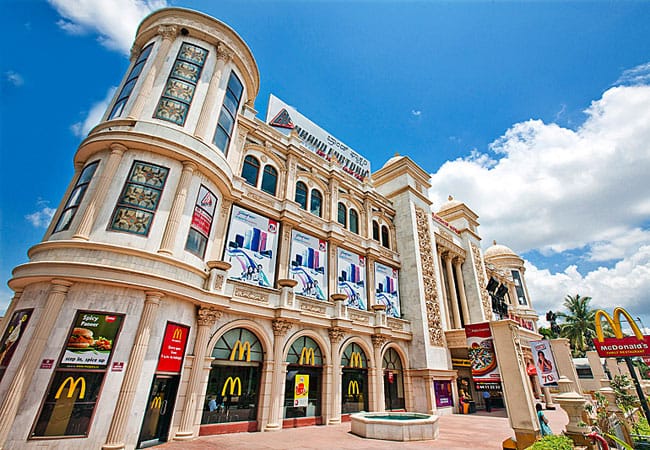 Gopalan Signature Mall is spreading over 200,000 square feet on 4 floors it houses 2 Screens Multiplex, a dining area, Food Court, entertainment. Located just 2.5km from Indiranagar and has a parking facility of approximately 400 four vehicles.
Restaurants: KFC, Pizza Hut, Mc Donalds, Benitos, Booster Juice, Gloria Jean's Coffees, Mr. Idli
Address: SSM, Near-Old Imperial Theater, Old Madras Road, Srinivasapura Main Rd, C V Raman Nagar, Bangalore, KA 560045
Bangalore Central Mall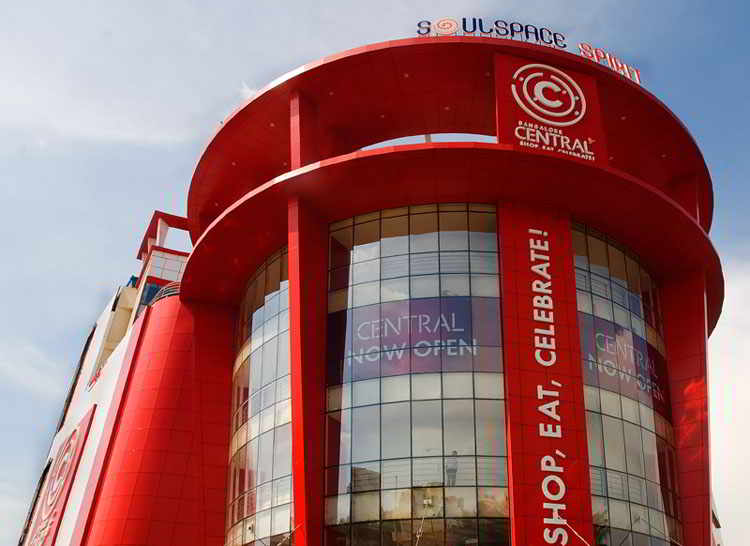 Central is the hypermarket located on Residency Road off M G Road, spreading 120,000 square feet, it has branches in many cities of India, the mall has several outlets, restaurants, and not big compared to other malls in Bangalore.
Restaurants: Copper Chimney, Bombay Blue, Hint.
Address: 47/48, Victoria Embassy, Residency Road, Bangalore- 560025.
Timings: 9:30 AM to 10:00 PM
Note: Every Mall has Parking Facilities varies on the size of the Malls and location in City, most of the parking facilities sited in the underground, nowadays the population and traffic effects on Parking especially in Bangalore.