Corporate Credit Card: What Is It?
So, you might have heard of corporate credit cards – they're cards that companies give to their employees. By providing a direct connection to the company's account, these cards facilitate the payment of business expenses such as travel costs and allowances for workers.
But here's the thing: not every business can get these cards. Providers have certain criteria, like how much money the company is making. They'll check the company's cash flow, and personal credit scores before giving the go-ahead.
If the business meets the minimum credit score required by the provider, then getting a corporate credit card is usually a piece of cake.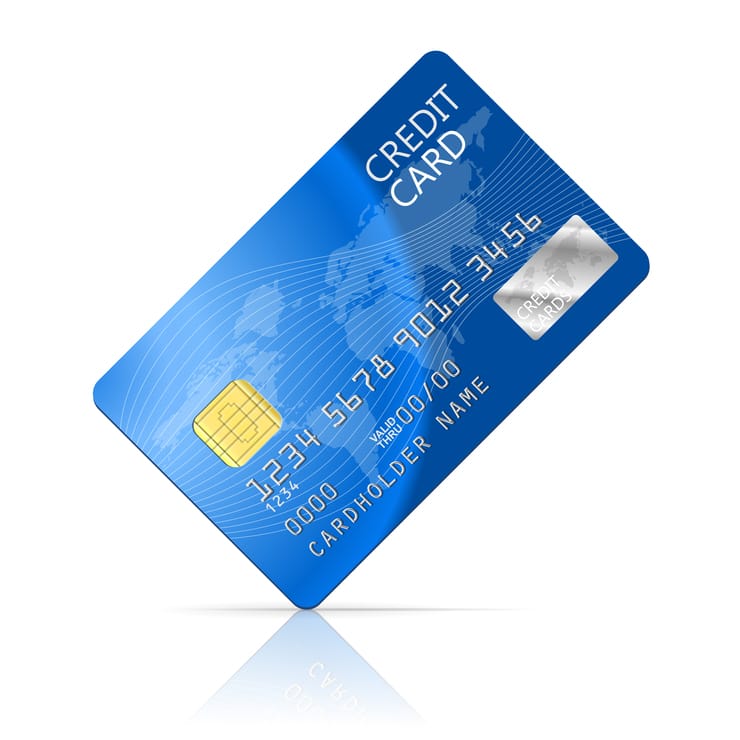 Need of a Corporate Credit Card
With corporate credit cards, your employees don't have to use their own money to cover business expenses – Plus, it makes keeping track of transactions a lot easier for everyone involved.
You should think about getting corporate credit cards for your business for the following reasons:-
Managers can use these cards with expense and accounting management software to track expenses.
You will be able to set spending limits for your employees.
Employees can easily submit receipts through a dashboard to help prevent fraud.
You can even offer extra perks to your employees in the form of rewards without any extra costs.
10 Tips for Choosing the Right Corporate Credit Card for Your Business
1. Bookkeeping integration
If you want to get a grip on your company's expenses, tracking your corporate credit card is the way to go. By doing so, you can get a clear understanding of your spending patterns.
It's crucial for business expense cards to integrate smoothly with accounting software, so you can have a comprehensive overview of your company's spending.
When choosing a corporate credit card, be sure to look for one that offers effortless integration with your current accounting software to streamline your expense tracking.
2. Spending limit
When it comes to corporate credit cards, preset spending limits are in place to help cardholders manage their expenses. However, if your credit score is a factor in determining your eligibility for a card, it might not be the best choice for you.
Your credit rating shouldn't be affected by the limit or usage of your corporate credit card. Be sure to choose a card that won't hurt your credit score.
3. No collateral
When you're looking for a corporate credit card for your business, keep in mind that it shouldn't require you to put up any personal assets as collateral. Unlike loans, you should be able to use them for your business expenses and pay them off on time.
However, it's important to remember that these cards are meant for corporate use and not for individual use. This means that the validation process may not rely solely on one person.
4. Usable rewards
Rewards offered by corporate credit cards can help your business flourish by providing cashback, vouchers, and discounts on SaaS platforms. These rewards allow you to save money through discounted rates on SaaS subscriptions.
You may even receive free subscriptions for a limited time or be offered the highest-rated plan at a discounted price.
Rewards offered by corporate credit cards, such as cashback, reward points, travel benefits, air miles, and others, may vary depending on the card. These rewards can also be extended to employees, boosting their morale.
5. Real-time visibility
When it comes to corporate credit cards, don't be fooled by claims of "real-time visibility" that may not be all that real-time. Delayed updates can make it difficult to keep tabs on expenses and make informed decisions.
To avoid this, it's crucial to select a card that offers truly real-time expense management and control, so you can monitor spending and adjust budgets as needed.
Look for a corporate credit card that provides a user-friendly solution for both employees and managers.
6. Security
Security should be a top priority when selecting a corporate credit card to avoid falling victim to credit card fraud.
You want to opt for a card that provides advanced security measures such as two-factor authentication, location identification, etc. A card with robust security protocols will ensure your company's sensitive financial data is safe from potential threats.
7. Multi-currency support
If you're looking to expand your business internationally, having a credit card that supports multiple currencies is crucial. This can help you save money on remittances, transactions, and transfer costs.
Look for a business credit card that offers cross-border payments to ensure seamless transactions across borders. It's also important to consider the transaction processing time when deciding to ensure efficient and timely help sets.
8. Helps You Manage expenses better
Expense management is a daunting task for many businesses, but with the advent of corporate credit cards, the process has become automated, providing a much-needed respite.
This is advantageous for both employers and employees, with the former being able to set transaction-based and overall spending limits, as well as location and merchant restrictions.
9. Automated expense tracking
Keeping track of expenses can be a daunting task for businesses, especially when transactions are made without proper documentation. Thankfully, corporate credit cards can provide a solution to this problem.
By integrating the card with the company's accounting software, all transactions can be automatically recorded. This ensures accurate and seamless expense tracking, making it easier for businesses to stay on top of their expenses.
10. Offers Additional perks
Corporate credit cards come with several advantages, including airport lounge access, cashback, reward points, air miles, and travel benefits. As an employer, you can choose to allow your employees to keep all or some of these rewards.
For example, your employees can use the complimentary airport lounge access for their travels, which can boost their morale and motivate them to perform better. These benefits can have a positive impact on your organization's overall performance.
Best Practices for Using Corporate Credit Cards
Firstly, make sure you have an explicit agreement in place for using the card and the consequences of any violations.
Put in place limits on annual spending and individual transaction amounts to keep credit card expenses under control.
It's important to communicate the policies around credit card usage to your employees. Why not hold a training session so everyone is on the same page?
Also, make sure your team is on standby to answer any questions your employees may have about their cards.
Paying credit card bills on time is essential.
Last but not least, it's always good to have a review and auditing process in place to verify expenses and ensure everything is above board.
3 Best corporate credit cards to consider
Here are the top 3 corporate credit cards in India to choose from.
1. RazorpayX
Razorpay offers a corporate credit card that is designed to cater to both startups and established businesses. Partnering with SBM India ensures seamless transaction processing for its users.
Key features
RazorpayX business card is suitable for startups, entrepreneurs, and businesses of all sizes.
Only one corporate credit card is currently available for RazorpayX subscribers.
No personal guarantee is required to apply for the card.
The joining fee for the card is INR 1499.
Rewards
Razorpay users can enjoy various benefits and cashback rewards when they use their corporate credit card for spending. These rewards include free credits from AWS Activate worth up to USD 10,000, up to three months of free access to XPayroll, domestic airport lounge access, and more.
2. Karbon
Karbon Card is a corporate credit card provider that caters to the diverse needs of business users. With a focus on empowering businesses, Karbon Card provides generous credit limits and a comprehensive set of features that are tailored to meet the requirements of modern-day organizations.
Standard Card: With a credit limit of up to 10 crores, this card provides businesses financial flexibility to manage their expenses.
Cashback Card: This card offers up to 1% cash back on all transactions, enabling businesses to maximize their purchasing power.
Booster Card: Provides 10x the credit limit of a standard card and up to 0.2% cash back on all transactions.
Key features
The 1-minute approval process for corporate credit card applications
A range of partner perks is offered for businesses to choose from.
Karbon Card has partnered with both Visa and Mastercard to ensure secure and effortless transaction processing.
Rewards:
Karbon Card provides an unlimited expense reward of up to 1% for all types of transactions, including both online and offline. Additionally, Karbon Card provides its users with various benefits, such as discounts on AWS billing and HubSpot bookings, as a welcome gift.
3. KODO
Kodo, a corporate banking platform, provides a simplified banking experience to optimize time for its clients. The platform offers two types of corporate credit cards, namely limit-based and top-up-based, with subscription management, real-time receipt management, and custom tag addition.
Key features
The platform offers granular controls for managing spending limits per subscription.
Kodo supports cross-border payments, making it easier for businesses to transact internationally.
Rewards
KODO provides an interest-free credit period of up to 40 days and a flat 0.5% cashback on all types of expenses, including lounge visits and utility bills, except for cash withdrawals at ATMs.
Final Word
Picking the right corporate card is critical to managing your business expenses like a pro. Don't fall for the myth that an expensive card will magically make all your spending woes disappear.
In reality, it could increase your opportunity cost and result in a poor outcome. Before you dive in and choose a card, take a step back and figure out what your specific needs are.
Going in blind could lead to unnecessary costs.
Hope these tips, enable you to manage your corporate credit cards like a pro!