Hindi is one of the official languages of India, and several states have a majority of Hindi speakers as well as Hindi as their official language. India doesn't have a national language, but the central government does use Hindi after it became the official language of the Union of India in 1950. People in the north and central regions interact in Hindi. In Hindi-speaking states, native languages exist. There are around 400 million Hindi speakers in India, accounting for around 35% of the total population.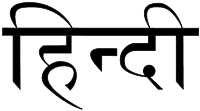 The following states are in the northern and central parts of the Indian region where Hindi is spoken as an official language.
| State | Native Language | Official Language |
| --- | --- | --- |
| Bihar | Angika, Bhojpuri, Magahi, Maithili and Vajjika | Hindi, Urdu |
| Uttar Pradesh | Awadhi, Bhojpuri, Bagheli, Braj bhasha, Bundeli, Kannauji, Khari boli | Hindi, Urdu |
| Haryana | Haryanvi, Punjabi and Rajasthani language in some parts | Hindi, Punjabi |
| Rajasthan | Rajasthani language | Hindi |
| Himachal Pradesh | Pahari | Hindi, Punjabi |
| Uttarakhand | Kumaoni, Garhwali, Hindi | Hindi, Sanskrit |
| Chhattisgarh | Chhattisgarhi language, Hindi | Hindi, Chhattisgarhi |
| Jharkhand | Maithili, Santali language, Hindi | Hindi, Santhali, Mundari, Bengali, HO, Kurukh |
| Madhya Pradesh | Bagheli, Bundeli, Khari boli, Malvi | Hindi |
Delhi is the capital city of India, and Hindi is the official and widely spoken language in North India. There are several Hindi-spoken states in India, including Punjab, Gujarat, Maharashtra, Odisha, West Bengal, and Jammu and Kashmir, but not their official language.