Best Russian Movies List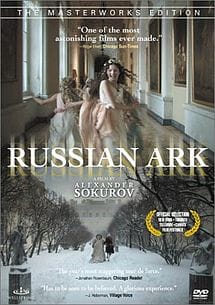 Russia is the largest country in the world and has pleasant History in Film Industry, there are many experienced directors and won many awards. Adventurous and Action Movies are famous in the region, peoples like as well. Soviet Movies started film production 100 years ago and today one of the notable Film industry in the World. Russian cinema has become famous internationally with hits such as House of Fools, Night Watch, and the popular Brother.
We have Listed 20 Films as in the Best, but there are many Russian Movies eligible for Best.
| No | Name of the Animation Movies | Director | Stars | Release Date | Note |
| --- | --- | --- | --- | --- | --- |
| 1 | Solaris | Andrey Tarkovskiy | Natalya Bondarchuk, Donatas Banionis | 20 March 1972 | A scientist is sent to a space station revolving an alien planet in order to detect what has induced the gang to go harebrained. |
| 2 | The Battleship Potemkin | Sergei Eisenstein | Sergei Eisenstein, Grigori Aleksandrov, Aleksandr Antonov | October 7, 1998 | The Battleship Potemkin is a 1925 silent film directed by Sergei Eisenstein and produced by Mosfilm. |
| 3 | Come and See | Elem Klimov | Aleksei Kravchenko, Olga Mironova, Liubomiras Lauciavicius, Kazimir Rabetsky | 1985 | Come and See is a 1985 Soviet war drama film. |
| 4 | Russian Ark | Alexander Sokurov | Sergei Dontsov, Valery Gergiev, David Giorgobiani, Leonid Mosgovoi | September 9, 2003 | It was shot exclusively in the Winter Palace of the Russian State Hermitage Museum expending a single 96-minute Stead cam succession shot. |
| 5 | Night Watch | Timur Bekmambetov | Konstantin Khabensky, Zhanna Friske, Vladimir Menshov, Viktor Verzhbitsky | June 27, 2004 | Night Watch is a 2004 Russian supernatural adventure story film directed by Timur Bekmambetov. |
| 6 | Happy Birthday | Larisa Sadilova | Patrick Baehr | 1998 | Happy Birthday is 1998 Russian drama film written and directed by Larisa Sadilova. |
| 7 | War and Peace | King Vidor | Audrey Hepburn, Henry Fonda, Mel Ferrer, Oscar Homolka, Anita Ekberg | August 21, 1956 | The film was made by Dino de Laurentiis Productions and distributed by Paramount Pictures. |
| 8 | The Barber of Siberia | Nikita Mikhalkov | Julia Ormond, Oleg Menshikov, Richard Harris, Alexei Petrenko | October 30, 1998 | The Barber of Siberia is a 1998 Russian film and screened out of competition at the 1999 Cannes Film Festival. |
| 9 | The Cranes are Flying | Mikhail Kalatozov | Tatiana Samoylova, S. Kharitonova, Konstantin Nikitin, Aleksey Batalov, | 1957 | The Cranes Are Flying is a Soviet film on World War II. |
| 10 | Day Watch | Timur Bekmambetov | Konstantin Khabensky, Zhanna Friske, Vladimir Menshov, Viktor Verzhbitsky | January 1, 2006 | Day Watch is a 2006 Russian dark fantasy action film |
| 11 | Shadows of Forgotten Ancestors | Sergei Parajanov | Ivan Mykolaychuk, Nikolai Grinko, Larisa Kadochnikova, Aleksandr Gaj | 1964 | A 1964 film by the Soviet filmmaker Sergei Parajanov |
| 12 | Boris Godunov | Vera Stroyeva | Alexander Pirogov | 1954 | A 1954 Soviet drama film |
| 13 | Storm Over Asia | Vsevolod Pudovkin | Aleksandr Chistiakov, Anel Sudakevich, L. Belinskaja, I. Inkizhinov | November 10, 1928 | A 1928 Russian film directed by Vsevolod Pudovkin, written by Osip Brik, Ivan Novokshonov |
| 14 | Anna Karenina | Joe Wright | Keira Knightley, Jude Law, Aaron Taylor-Johnson | September 7, 2012 | A 2012 Russian Movie written by Tom Stoppard and Leo Tolstoy. |
| 15 | Earth | Alexander Dovzhenko | Stepan Shkurat, Semyon Svashenko, Yuliya Solntseva, Yelena Maksimova, Nikolai Nademsky | April 8, 1930 | A Soviet film by Ukrainian director Alexander Dovzhenko, referring the process of collectivization and the hostility of Kulak landowners. |
| 16 | Prince Vladimir | Yuriy Kulakov | Yuri Berkun, Irina Bezrukova, Sergei Bezrukov, Olga Churayeva, Vladimir Gostyukhin | February 23, 2006 | The plot follows the events surrounding Vladimir from childhood and into maturity. |
| 17 | Man with a Movie Camera | Dziga Vertov | | January 8, 1929 | The film has an unabashedly avant-garde manner. |
| 18 | Mars | Anna Melikian | | 2004 | The story comprises components of surrealism and magical realism. |
| 19 | Outskirts | Boris Barnet | Aleksandr Chistyakov, Sergei Komarov, Yelena Alexandrovna Kuzmina, Nikolay Bogolyubov | March 25, 1933 | The Patriots is a 1933 Soviet film directed by Boris Barnet. |
| 20 | White Gold | Viktor Ivanov | Josh Holland, Gleb Plaksin, Aleksandr Dyachenko, Yevgeni Sidikhin | September 12, 2003 | This is the Adventurous Movies of Army. |