Bangalore is a city in India that is well renowned for having the top hospitals. Bengaluru (previously Bangalore) has various cancer facilities that give good services with modern technology and techniques for diagnosing, treating and monitoring cancer. Bangalore's cancer hospitals also draw cancer patients from other nations due to their excellent services and updated therapy. We've ranked 6 hospitals based on feedback from patients and clients who shared their experiences online through review sites.
Vydehi Cancer Centre
Vydehi Cancer Centre is one of the first dedicated centers in India to commission IGRT (Image-guided radiation therapy) with respiratory gating apart from having other radiation equipment like High Dose Rate Brachytherapy (HDR). It is a dedicated cancer center in East Bangalore catering to patients from all over India and the world. Vydehi Cancer Centre is one of the largest cancer teaching centers in Karnataka. It is also one of the first cancer centers to be recognized by the government of Karnataka for its cancer welfare schemes under private establishments.
Address: #82, EPIP Area, Nallurahalli, Near BMTC 18th Depot, Whitefield, Bengaluru, Karnataka 560066
Telephone: 9353048485/080-41663864
Email: [email protected]
Web: http://www.vydehicancercenter.com/
Services: Medical Oncology, Radiation Oncology, Surgical Oncology, Paediatric Oncology, Neuro-Oncology, Interventional Radiology for Cancer Patients, Pain & Palliative Medicine, Cancer Registry & Preventive Oncology.
Facilities: 300 Bedded Tertiary Care, Stereotactic Radiotherapy facility, 24hours doctor availability, Full-fledged histopathology with frozen section service and the full range of immunohistochemistry, 24 hrs blood bank with component therapy, 24 hrs Radiology service-MR/CT/EUS/DIGITAL X-RAY/ SONOGRAPHY, 24 hrs dialysis support.
Manipal Hospital
It is a 600-bed facility located in HAL Airport Road in Bangalore, is a multi-facility hospital with several departments.
Departments: general surgery, ENT, Anesthesia, pulmonology, plastic and reconstructive surgery, rheumatology, vascular surgery, Infectious diseases, Geriatrics, dermatology, dentistry, bariatric surgery, endocrinology, ICU and critical care, ophthalmology, hematology, hemato-oncology, neonatology, and rehabilitation services.
Facilities: Intracavitary chemotherapy, biological therapy, HIPEC, PIPEC, Nuclear medicine, Radiation therapy, and palliative care facilities. Facilities for both pediatric and adult cardiac management are available and include Complex coronary interventions, Electrophysiological Radio Ablation including 3D ablation, Balloon Mitral Valvotomy, Fetal Echocardiogram, and comprehensive evaluation of the Congenital Heart Diseases, and Patent ductus arteriosus.
Address: HAL Airport Road, Bangalore – 560017
Website: https://www.manipalhospitals.com/oldairportroad/
BGS Global hospital
It has a 40 Bed specialty centre specializing in Oncology, Orthopaedics, MIS, Interventional Radiology, ENT, and Urology.
Key Facts: 236 Licensed Bed, 195 Doctors, 24/7 Cath Lab, CT Scan – Slices, SPglass, 6 Operation Theatre, 24/7 Emergency Department, 24/7 Pharmacy, 3 Tesla MRI Machines, TruBeam STX, 4 Slices Gamma Camera
Address: 67, Uttarahalli Main Rd, Sunkalpalya, Bengaluru, Karnataka 560060
Address: Gleneagles Global Hospitals, 5/5, Richmond Road, Bengaluru 560025
Website: www.gleneaglesglobalhospitals.com
HCG Hospital
HCG has over 26 cancer centres across India. and also have branches abroad under HealthCare Global Enterprises Ltd. There are 3 branches in Bangalore. Its corporate office is located on KR road in Bangalore.
Type of cancer (treatment): Acute Lymphoblastic Leukaemia, Acute Myeloid Leukaemia, Anal Cancer, Appendix Cancer, Bile Duct Cancer, Bone Cancer, Brain Cancer, Brain Tumour, Breast cancer, Carcinoid Tumors, Cervical Cancer, Colo-rectal Cancer, Colon Cancer, Ewing Sarcoma, Eye Cancer, Fallopian Tube Cancer, Gallbladder Cancer, Gastrointestinal, Gynaec Oncology, Hea and Neck Cancer, Hodgin Lymphoma, Inflammatory Breast Cancer, Kidney Cancer, Leukemia, Liver Cancer, Lung cancer, lymphoma, Malignant, Melanoma, Mouth cancer, Neuroblastoma, Non-Hodgkin Lymphoma, Oral cancer, Osteoma, Osteosarcoma, Ovarian cancer, Pancreatic cancer, Parathyroid cancer, Pediatric oncology, Pituitary Tumors, Prostate cancer, Rectal cancer, Rental cancer, Retinoblastoma, Skin cancer, Soft tissue Sarcoma, Stomach cancer, Testicular cancer, Throat cancer, Thyroid cancer, Urethral cancer, Uro-oncology, Vaginal cancer, Vulvar cancer, Wilms Tumor,
Address: HCG Towers, No 8, P.Kalinga Rao Road, Sampangiram Nagar, Bengaluru, Karnataka 560027
Website: www.hcgoncology.com
Sri Shankara Cancer Hospital & Research Centre
Diagnostic Services Department: CT scan, PET scan, 1.5 tesla MRI, Digital Mammography, Ultrasonogram, Nuclear Medicine and hot laboratory, X-ray 500mA, Laboratory with auto-analyzers, Blood Bank, Histopathology / Cytopathology, Microbiology, Clinical Pathology, Immunohistochemistry, Molecular Pathology
Clinical oncology Specialization: 8 well-equipped Operation Theatres, Laser Surgical Unit, 30-bedded ICU with latest monitoring facilities, Head and Neck Oncology, Gynecologic Oncology, Urologic Oncology, Plastic, and Reconstructive Surgery, Endoscopic Surgery, Neuro-Oncology, Orthopaedic Oncology
Address: 1st Cross, Behind Rangadore Hospital, Shankarapuram, Basavanagudi, Near Chikkanna Garden, Bengaluru, Karnataka 560004
Website: www.shankaracancerfoundation.org
Apollo Cancer Centre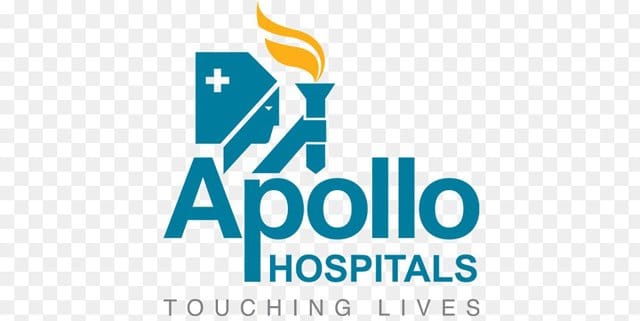 Key facts: Thallium Laser-First in India, Holmium Laser-First in South India, Digital X-Ray-First in Karnataka, 64 slice CT angiogram, 1.5 Tesla MRI, Low energy & High energy Linear Accelerators, Navigation System for accuracy in surgical procedures, 4-D Ultrasound for 4-dimensional sonography, Digital Fluoroscopy, Gamma Camera
Services: Medical Oncology, Surgical Oncology, Radiation Oncology
Technology: PET CT, Linac, Brachytherapy
Technology: PET CT, Linac, Brachytherapy
Address: 154 / 11, Bannerghatta Road, Opp. I.I.M, Bangalore – 560 076
Website: https://www.apollohospitals.com/locations/india/bangalore