In Pune, India, Koregaon Park is a lively area known for its hip restaurants and wide range of foods. There is something for every taste, from traditional Korean and Japanese food to world fusion and local specialties. Here are some meals that you have to try at a restaurant in Koregaon Park.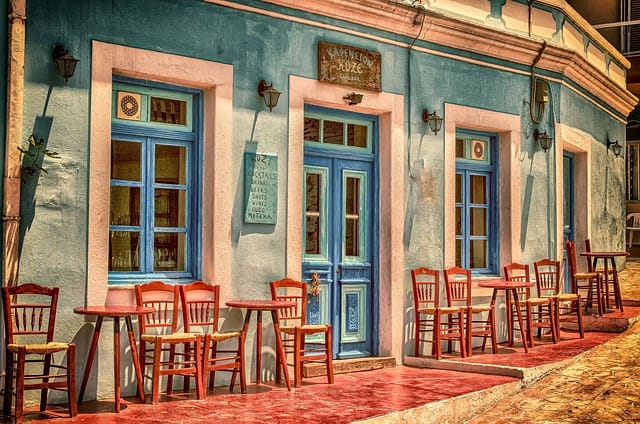 1. Kimchi Pancake:
A Kimchi Pancake, a classic Korean appetizer, is a great place to begin your culinary journey around the world. The dish has a wonderful variety of flavors and textures. It's a delicious pancake topped with fermented cabbage (kimchi). The dish is traditionally accompanied by a fiery soy-based dipping sauce. It has a crunchy exterior and a tender interior.
2. Sushi Platter:
Several excellent Japanese restaurants serving a wide variety of sushi can be found at Koregaon Park. Enjoy a delicious sushi platter of assorted raw fish and vegetables expertly wrapped in rice and seaweed. The assortment of sushi on the platter, from the traditional California roll to the more exotic uni and toro, is a visual and gustatory delight.
3. Butter Garlic Prawns:
If you're a fan of seafood, you can't visit Koregaon Park without ordering the butter garlic prawns. The prawns are delicious and have a wonderful aroma after being cooked in the buttery garlic sauce. With steamed rice or toast, this dish's rich flavor really shines.
4. Mezze tray:
If you're craving a taste of the Mediterranean, stop by one of Koregaon Park's many restaurants and order a mezze plate. Hummus, falafel, tabbouleh, baba ganoush, and pita bread are just a few of the popular small plates included in this assortment. A blast of tastes from the combination of fresh vegetables and aromatic spices, transporting you to the sunny shores of the Mediterranean.
5. Korean BBQ:
One of the restaurants in Koregaon Park is a good place to try the engaging style of Korean BBQ. A tabletop grill lets you cook a variety of meats and veggies that have been marinated in a way that suits your tastes. Enjoy the smoky flavors and tender textures of grilled beef, pork, or chicken with a variety of banchan (side dishes) like kimchi and pickled veggies.
6. Chicken Shawarma:
There are several Middle Eastern restaurants in Koregaon Park that serve delicious chicken shawarma. Slowly roasting marinade chicken on a vertical spit makes the meat juicy and full of flavor. This famous street food is served in warm pita bread with tahini sauce, garlic sauce, and fresh vegetables. It has a lot of Middle Eastern tastes that you have to try.
7. Tiramisu
Tiramisu is a famous Italian dessert that is a great way to end your food adventure. Layers of mascarpone cheese and ladyfingers soaked in espresso are topped with cocoa powder to make a delicious dessert. Tiramisu is a delicious way to end a meal, whether you like the classic version or a version with chocolate or fruit added.
8. Pav Bhaji Fondue:
The Pav Bhaji Fondue is a novel spin on a well-known street food item. Vegetables are sautéed in spices and served on buttered buns in this fusion meal inspired by the popular Indian street food pav bhaji. Cozy up with some cheese-covered bhaji and some soft, buttered buns for a lovely supper.
9. Thai Green Curry:
One of the Thai places in Koregaon Park serves a spicy and fragrant dish called Thai Green Curry. This curry has a creamy coconut milk base and is made with a paste of green chilies, lemongrass, galangal, and other fragrant herbs and spices. The paste is then cooked with veggies, meat, or seafood. It stands out because of how well the tastes go together and how bright green it is.
10. Chole Bhature:
If you want to try North Indian food, you can get Chole Bhature at one of Koregaon Park's famous restaurants. Chickpea curry (chole), which is spicy and sour, is served with deep-fried bread (bhature) in this meal. The flavorful chole goes well with the light and crispy bhature, making a filling and satisfying meal.
11. Miso Ramen:
Koregaon Park has a number of restaurants that serve real Japanese ramen, and a bowl of Miso Ramen is a must-try. This hearty noodle soup is made with properly cooked ramen noodles in a broth made from fermented soybean paste (miso). Miso Ramen is a comforting and satisfying food that will warm your soul. It has soft slices of pork, bamboo shoots that have been marinated, seaweed, and a soft-boiled egg on top.
Conclusion:
In conclusion, Koregaon Park in Pune is home to several excellent dining options. This diverse area serves up everything from Korean kimchi pancakes and Japanese sushi to Mediterranean mezze platters and Indian butter garlic prawns. Koregaon Park has everything, from the mundane to the extraordinary.
Koregaon Park's cuisine scene is lively and diverse, just like the rest of the city. Here, on a culinary journey, you might get lost in an ocean of tastes. The aforementioned dishes are just a sampling of the wide variety of food offered in Koregaon Park.