In the past years, Netflix has really raised the bar in terms of what people have come to expect from television and, from a quirky contender to conventional networks, it has become one of the best sources for high-quality original shows.
From spine-chilling thrillers and fast-paced action flicks to relaxing comedies and touching romance, Netflix India has no less than 900 titles in its catalog for you to choose from. There are many Netflix alternatives to watch your favorite programs, movies, and shows.
If you don't have time to go through all of them, we've picked the best 10 shows that you should absolutely binge-watch this summer.
10. Mindhunter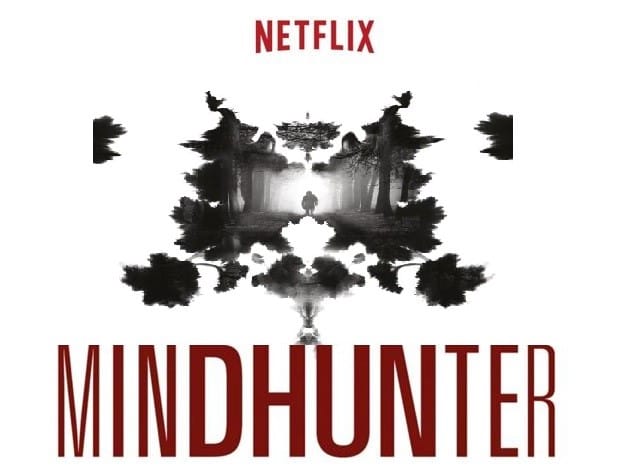 Based on the true-crime book Mindhunter: Inside the FBI's Elite Serial Crime Unit, this Netflix production is set in the early days of criminal profiling and tells the story of two FBI agents who interview serial killers like Ed Kemper and Jerry Brudos in order to understand how they think and what drives them to become murderers. Although not exactly lighthearted, this show is a fascinating incursion into the mind of serial killers and how the FBI learned to profile them and use their findings to solve future cases.
Genre: Crime drama
Seasons: 1
Episodes: 10
Running time: 34–60 minutes
9. Brooklyn Nine-Nine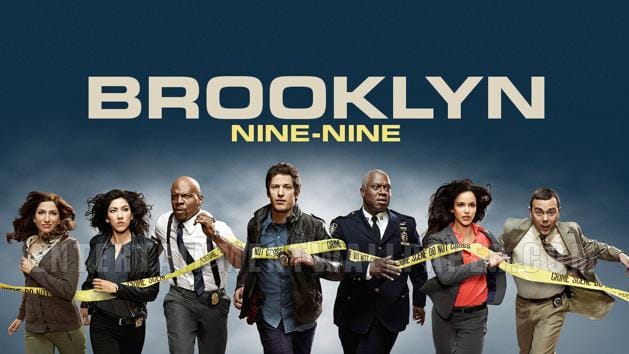 Did you finish watching The Office or Parks and Recreation and feel like you've lost your best friends? Don't worry, Brooklyn Nine-Nine is here to pick you up. Written by part of the team who has worked on The Office and Parks & Rec, Brooklyn Nine-Nine revolves around detective Jake Peralta and his colleagues at the Brooklyn's 99th Police Precinct. Thanks to its relatable characters and situational humor, this lighthearted show will make you cry and shed an occasional tear.
Genre: Comedy, sitcom
Seasons: 5
Episodes: 112
Running time: 21–23 minutes
8. Breaking Bad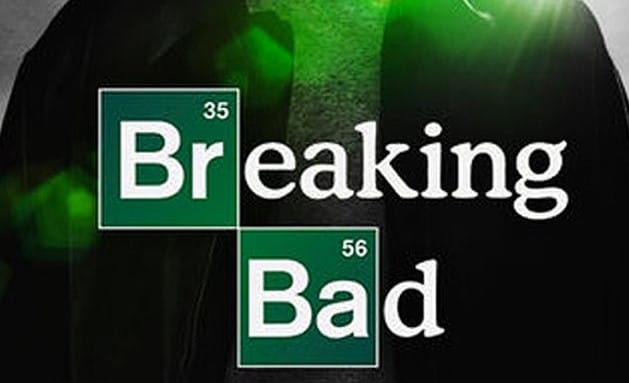 If you haven't seen Breaking Bad until now, what are you waiting for? This AMC production is widely considered one of the best TV shows of all time and the multiple Emmy Awards it received are just one indicator of that. Following the spiraling journey of chemistry teacher Walter White into the world of drug dealing after he was diagnosed with cancer, Breaking Bad is impossible to stop watching after the first couple of episodes.
Genre: crime, drama, thriller, black comedy
Seasons: 5
Episodes: 62
Running time: 43–58 minutes
7. Master of None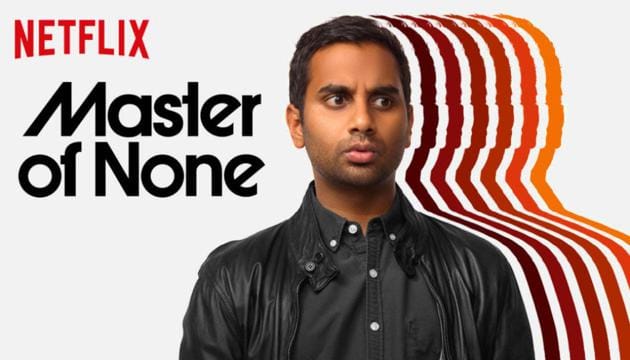 On a lighter note, Aziz Ansari's Master of None is a great show to binge-watch if you're looking for some funny and witty entertainment. Following the professional, romantic, and cultural experiences of actor Dev Shah, Master of None is a more mature, but equally charming take on rom-com.
Genre: comedy
Seasons: 2
Episodes: 17
Running time: 21–57 minutes
6. Black Mirror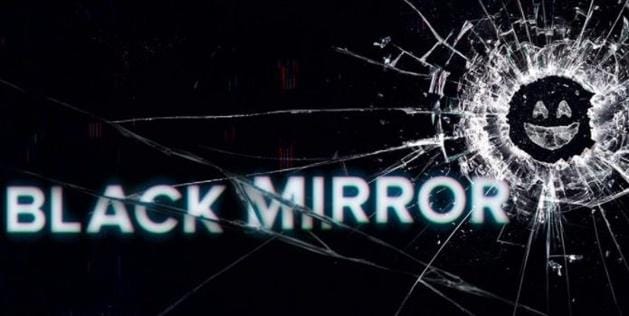 Black Mirror is a critically-acclaimed British sci-fi thriller set in a dystopian future that talks about the downside of technology. It consists of standalone anthology stories that can be watched in any order, but it's not exactly the best show to binge-watch, as its dark tone and painfully close resemblance to real life make it quite unsettling.
Genre: science fiction, psychological thriller, dystopian
Seasons: 4
Episodes: 19
Running time: 41–89 minutes
5. Narcos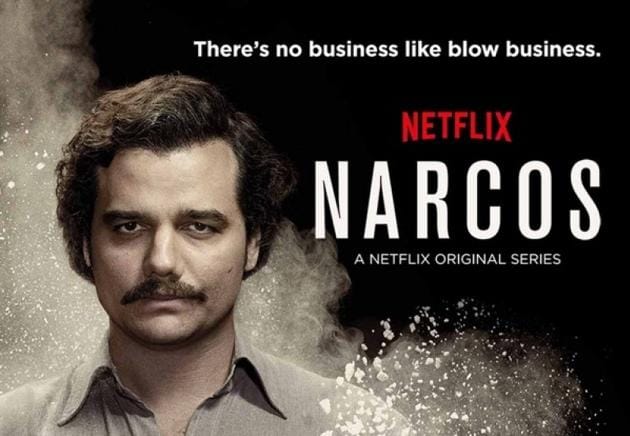 This show already needs no introduction. Part documentary, part biographical crime drama, Narcos told the story of the rise and fall of drug kingpin Pablo Escobar so compellingly that it actually became one of the reasons why viewers got a Netflix subscription – and, if you haven't seen it, you should definitely take advantage of the current deals and see it too.
Genre: Documentary, crime drama, biographical
Seasons: 3
Episodes: 30
Running time: 43–60 minutes
4. Jessica Jones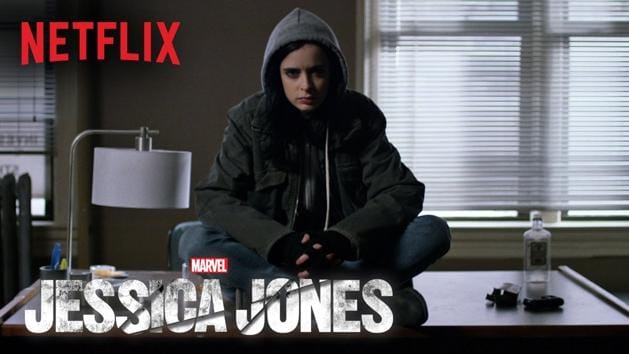 Jessica Jones is the second spinoff of the Netflix MCU and, according to many film critics, even better than its predecessor. Featuring the same amazing fighting style and captivating crime-drama setup, this show tells the story of Jessica Jones, a sarcastic retired superhero who tries to make a living as a private investigator in New York. Both the writers of the show and the leading actress, Krysten Ritter, do an amazing show at portraying the complexity of PTSD and sexual abuse.
Genre: superhero, action, crime drama
Seasons: 2
Episodes: 26
Running time: 46-55 minutes
3. Daredevil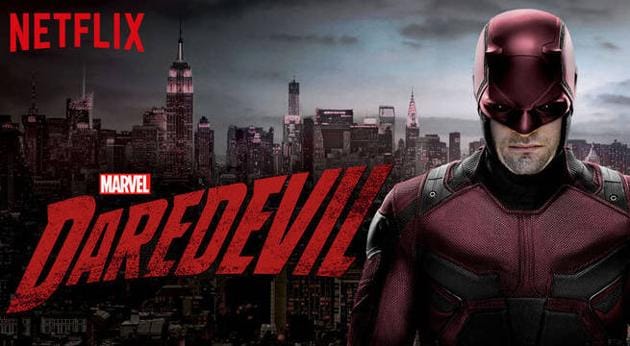 The first Netflix show based on the Marvel Cinematic Universe, Daredevil was such a gamechanger that it inspired five spin-offs. Set in Hell's Kitchen, a New York suburb affected by high criminality rates, Daredevil tells the story of Matt Murduck, a blind lawyer who is also a masked vigilante by night. Having gained a lot of praise for its fantastically choreographed fight scenes, Daredevil is a gripping show that transcends the comic-book genre.
Genre: superhero, action, crime drama
Seasons: 2
Episodes: 26
Running time: 48–61 minutes
2. Stranger Things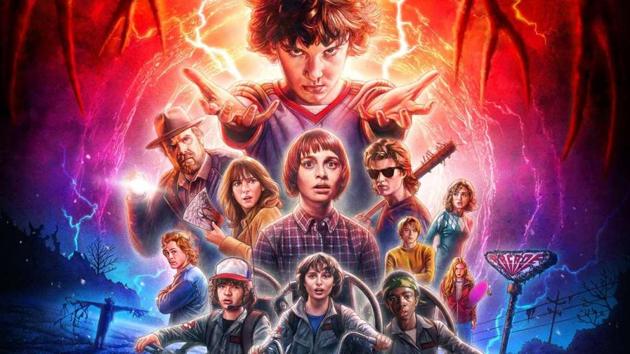 Stranger Things may be centered around the 80s nostalgia, but you don't have to be born in the 80s to enjoy it. This already iconic show is set in Hawkins, Indiana, where the secret experiments of the Hawkins National Laboratory go horribly wrong and open a door to a parallel supernatural world. A boy by the name of Will Byers is trapped in this world and his family, along with his friends and a young psychokinetic girl called Eleven, tries to enter that world and get him back. Set against a dark atmosphere, with a retro synth-wave score and 80s pop-culture references, Stranger Things can hold its own thanks to the great acting and writing.
Genre: fantasy, horror, supernatural
Seasons: 2
Episodes: 17
Running time: 42-62 minutes
1. Making a Murderer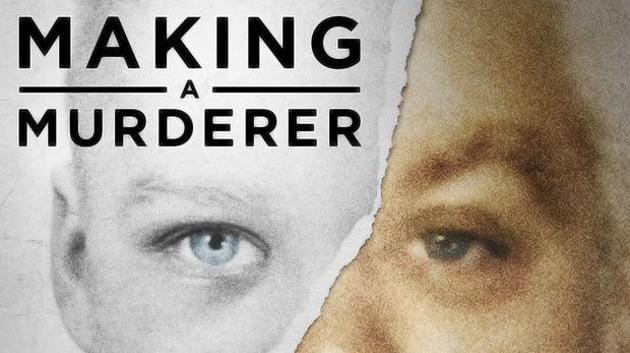 The filming of Making a Murderer started 10 years before the series premiered on Netflix in 2015. Telling the story of Steven Avery, a man from Manitowoc County, Wisconsin, who was wrongfully accused of sexual assault and attempted murder, this documentary television series is a slow-burner, but it immerses you completely and offers some great insights into the American legal system.
Genre: documentary
Seasons: 1
Episodes: 10
Running time: 47-66 minutes