The Scenario
North Dakota is situated in the northernmost region of the United States. Its capital is Bismarck and its largest city is Fargo. This state has played a major role in the economic performance of the United States due to the oil-rich lands.
Compared to some other, more highly populated states, residents of North Dakota may not have many options for attending colleges or universities. Since the population is also less, many aspiring students have to make long-distance moves to attend colleges and universities.
But, it is the rise of online education that has changed the course of education in this state. Now North Dakota is one of the most thriving hubs for online education and nearly 25% of the college students study through online courses and colleges. It is the geographical limitations that have helped online education to become a big hit in North Dakota.
If you are thinking of getting a degree from the best online colleges in North Dakota then you can choose from any one of the following colleges: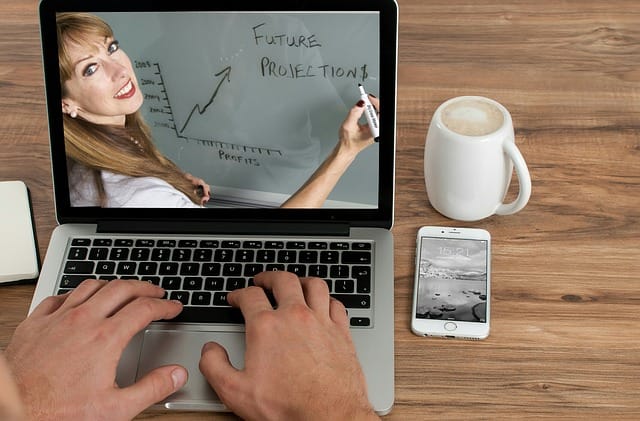 1. University of Mary
Since 1959, the University of Mary has conferred with the Bismarck campus, this campus is well renowned as it was designed by world-famous architect Marcel Breuer. They offer 62 online programs across 12 disciplines. This is a University that offers online courses and schedules ranging from five weeks to 15 weeks, and another fascinating fact about this institution is that it has over 25 years of experience in distance education and online learning.
2. Minot State University
Even though it is located in the North-Central part of the state in a small community it is one of the best online colleges in North Dakota. It has a wide variety of online courses which provides opportunities for the students to do a course or take a degree in their preferred discipline.
This college focuses on providing affordable tuition and it also has various financial aid options available so that all the students can complete their degree or course without worrying about the financial aspect of it.
3. Valley City State University (VCSU)
Situated in one of the best towns in North Dakota. The Valley City State University was founded in 1890. It has been recognized as one of the best online colleges for 20 consecutive years and the No. 1 public regional college in the Midwest by U.S. News. This college offers 137 online programs across 18 disciplines. This university is also known for offering the best online Sociology degrees.
Apart from this, they offer a variety of Federal and Military Aid, that would make its tuition affordable to everyone.
4. Bismark State College
Bismark is a part of North Dakota and in this state, 67% of college students are enrolled in any one of the online courses from this college and 44% of them take online classes exclusively. Apart from, high online enrollment percentage they also offer 36 online programs across 8 disciplines.
This college is known for providing various facilities to veterans and current members of the military and their spouses.
5. University of North Dakota
Ranked as one of the top online colleges in North Dakota, this university's main campus is located in Grand Forks, this university also offers a broad range of online undergraduate and graduate degrees.
This university is known to be highly affordable its tuition fee is around $4,000 per year less than the average four-year postsecondary institution in the United States.
Conclusion
Choosing the right online college can be a little tricky and also involves a lot of pressure, as it's one of the most important academic and professional decisions. But, picking an online college in North Dakota will largely depend on your specific goals and needs. As here various degrees are limited to various colleges thus here you should pick courses and then choose the college accordingly.