Bangalore is one of the major cities in India, the city called Garden City as it contains many Parks, lakes, and filled by trees on the side of Roads. Wildlife including birds and animals that can be seen in the reserved Lakes and Parks in Bangalore, the major sites of Wildlife mentioned below.
Hebbal Lake
The Birds have been tented here in particular pleasant seasons the lake is filled many species of birds over 60 species of birds may be seen around this lake, the common Birds can be seen in Hebbal Lake are Spot-billed Pelican, Eurasian Spoonbill, Shoveller, Pintail, Garganey, Little Grebe, Coot, the Spot-billed Duck, Purple Moorhens, Purple Herons, and Grey Herons. The lake spreads over 75 hectares in the year 2000 and has a plan to extend up to 143 hectares. Hebbal is one of the largest lakes in Bangalore.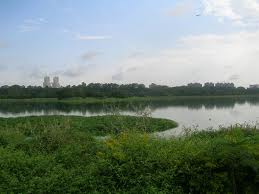 Bannerghatta National Park
National Park located around 22km south of Bangalore established in 1974, has 25,000 acres of zoological reserves with favored species of Animals and Birds. The reserved area here is ideal to watch the animals including tigers, Elephants, Leopards, Crocodiles, Bears, Lions, and other animals.
Butterfly Park which was established in 2006 in the Bannerghatta National Park is spread across 7.5 acres and comprises 20 species of butterflies the environment here designed for living butterflies including artificial waterfalls, flora, and humid climate that attract butterflies. The museum in the third dome exhibits carefully preserved butterflies.
Phone: 080 – 27828300, 27828540, Mobile: 9164950099
Fax: 080 – 27828400
Email: [email protected]
Bangalore Aquarium
The aquarium located in Cubbon Park in Bangalore is officially opened in 1983 and the second largest aquarium in India exhibits a variety of Ornamental Fishes. The Aquarium has a total of 83 tanks including ground and second floors. Usually, the aquarium opened for visitors from 10 am to 5:30 pm every day of the week except for some holidays. There are many species of fishes including eels, angelfish, glowlight tetra, red-tail shark, Katla, Indian Tiger barb, mahseer, freshwater prawns, blue gourami, and goldfish.