An aspiring medical student is an individual for whom the pursuit of excellence personally and professionally is a way of life. If you relate to this, we encourage you to apply to an island medical school today. The goal of the Caribbean island medical school is to prepare and empower aspiring medical students to become physicians, scientists, humanists, and leaders with the potential to bring transformation in medicine. The diverse student body, high-quality education, and excellent teaching faculty can offer you a wonderful learning experience in the domain of medicine. 
A career in medicine can shape your entire professional life by enabling your to touch human lives in a truly unique manner. This blog boost will tell you five ways to improve your medical school application for a positive outcome.
Aiming for average isn't your nature thriving to go above and beyond defines you. This mindset can be helpful while you apply to a medical school because there's a lot of competition out there. A mediocre medical school application may fetch you disappointment.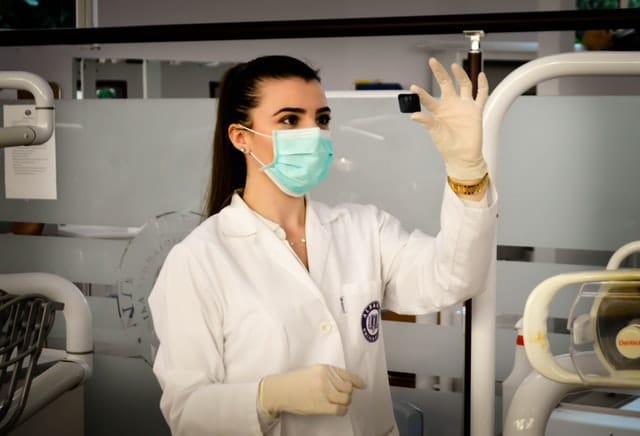 Here are the five ways to improve your medical school interview
1. Focusing on the school first
The road to medical school is exciting, challenging, and long. The section that goes into a completed application are few, and only some of them take a significant amount of time to be completed. Being new to the process, you might feel that you need to tackle all the aspects at once, but not so fast.
Do not overload yourself with multiple tasks at once, instead focus on academic performance. Impaired academic performance can hamper your chances of getting a seat. Medical schools look for individuals who can handle academic pressure well and manage their time. Thus, start focusing on school to determine the type of study method that works best for them.
2. Stay consistent with your medical experience
Take different approaches to answer questions. When asked about the clinical experience, try not to answer in numbers. Instead, use your medically related experience. Hence, clinical experiences are essential, but it is not about pleasing medical schools.
3. Grow a relationship with physicians you shadow
Shadowing a physician is getting an opportunity to observe and work with them to gain hands-on experience. Working with a physician for a long time can help you get a letter of recommendation, which is highly valuable. However, it is gaining practical experience and building a relationship that can help you in the long run.
4. Be outspoken about your passion
Being vocal about the most exciting things is probably the best way to make the admission committee notice your application. Thus, highlighting your true passions can reflect through your application and interview.
5. Hone research experience, emphasize if it is central to your interest
Having a research experience is the choice of the students. However, the medical school does not expect the student to be versed with research skills. It is an extra component that can give an edge to your profile.
Conclusion
Remember submitting your application is the first step towards pursuing your dream of entering the fields of medicine. Thus, preparing beforehand is essential to make yourself stand out from the crowd. Log on to our website to learn more about medical school applications!