Dubai is one place where luxury-lovers can throw all caution to the wind and indulge in some of the most weirdly exotic and extravagant experiences. Order the world's most expensive drinks, sample the priciest desserts, and enjoy exclusive shopping that has been specially tailored for you. But these are not alone the things that provide you with an authentic taste of luxury Dubai. Find here more.
1. Explore the city in a supercar
Dubai is a city of delights, and there is no better way to zip around its superbly maintained roads than in a luxurious limousine or a supercar, combining avant-garde automotive features with plush carpeting and impressive leather upholstery. Whether you choose to drive yourself or have a high-end chauffeured transfer for sightseeing, there are plenty of exclusive options to discover the city, from Bentley, Lamborghini, and Bugatti to classy Mercedes SLS.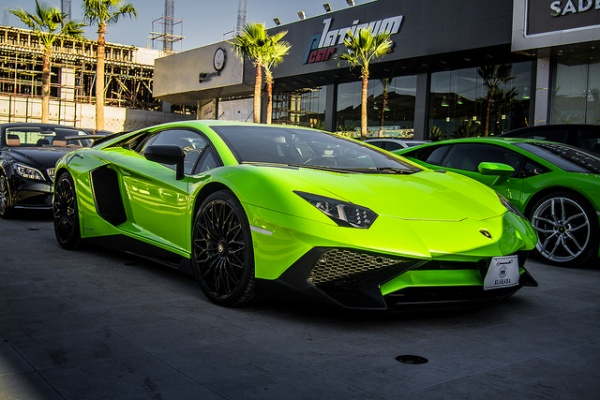 2. Cruise the waters of Persian Gulf on a private yacht
Live the lifestyle of elites aboard a crewed superyacht! It offers an unrivaled sightseeing experience surrounded by magnificent scenery and outstanding views along the Arabian Gulf. The yacht will leave from Marina Yacht Club and you'll cruise the gleaming waters of Dubai in utmost style, with its roomy decks and elegant interiors. Your chef will prepare and serve fresh gourmet meals. All you need to do is to sit back and relax while sipping a refreshing drink. Speak to your travel planner who'll tailor a yacht itinerary, well coordinating your luxury needs.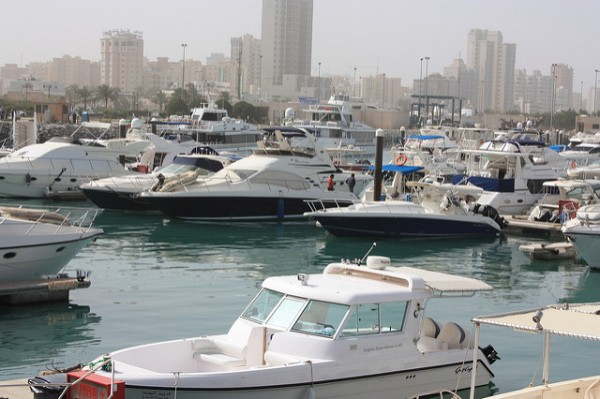 3. Go on a premium desert safari
Envision a desert trip free of any worry and filled with astounding moments! Take a premium desert safari to make your dream come true and also to reawaken your soul. In a luxury desert safari, every detail of the trip is well thought of. A vigorous dune bash, along with activities like quad biking and camel ride, will introduce you to the seas of Arabian sands in the most thrilling manner while the understated tents with a modern twist will have all your inclination for classic luxury well satiated, by bringing in all comforts to your doorsteps. Elevate your experience with an unforgettable overnight desert safari.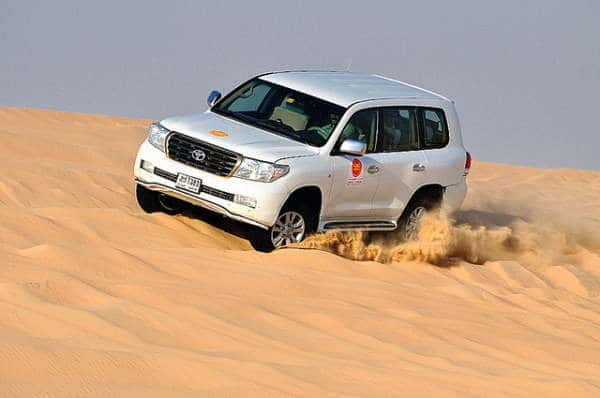 4. Partake in the World's Richest Horse Race
Dubai plays host to the Dubai World Cup, which gives away a whopping amount of USD ten million as prize money. Everything about this distinct contest is rich and graceful, from the thoroughbred horses and imperial preparations to the exquisite Meydan Racecourse. Held annually, it's the time to catch up with some of the renowned names in the international horse-racing community. If you're equestrian and passionate about this race, you'd definitely not mind splurging a little extra. Reserve your seats alongside elites and witness this expensive sport in the most royal way.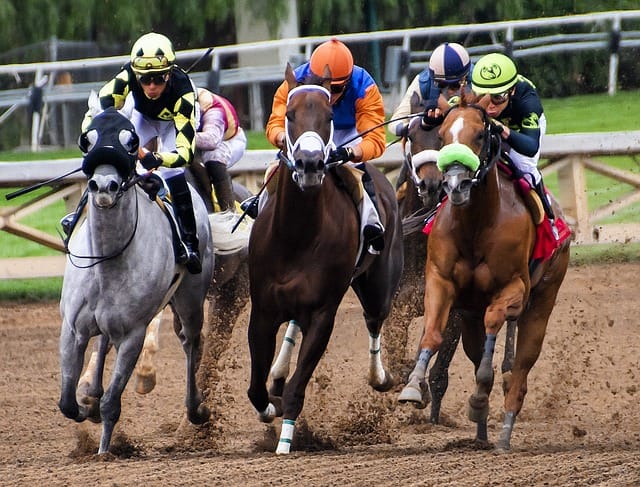 5. Order a 23-Carat Ice Cream
Ever imagined bringing in a luxurious twist to your favorite dessert? Head over to Scoopi Café on the Al Wasl Road. Costing a wallet-busting AED 3,000 for a single scoop, its Black Diamond Ice cream is made of the choicest ingredients including Italian black truffle, Iranian saffron, and vanilla base from Madagascar. Served in an elegant Versace bowl, this decadent dessert is mainly worth trying for its 23-carat edible gold toppings.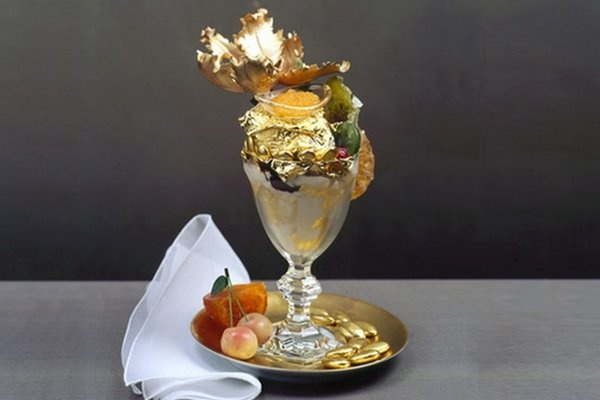 6. Indulge in luxury shopping
Perhaps there is no city in the world other than Dubai, where you can shop till you drop. Dubai boasts of a stupendous mix of high-end retailers and classy favorites all under the same roof. Thanks to its world-class malls including Dubai Mall and Mall of the Emirates. Be it a classic Emirati souvenir, designer apparel, trendy jewelry, perfume, or even confectionaries, Dubai provides you with the most premium stuff money can buy. Now if you're looking for a more personalized styling session, then why not make an appointment with a professional fashion advisor who will introduce you to a world of detail.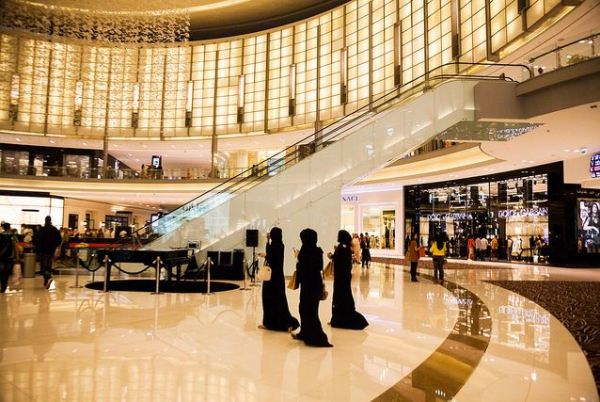 7. Sky-high dining
Another luxurious thing to do in Dubai is dining within the lordly ambiance of Burj Al Arab. Architectural grandeur, unrivaled setting on its own island, and most of all its reputation as the world's only seven-star hotel make it a must-visit during your Dubai vacation. While it has many phenomenal dining venues to cater to the foodie in you, probably nothing can rival the sumptuousness of a private dinner on its stunning helipad surrounded by sweeping views of the Arabian coastline.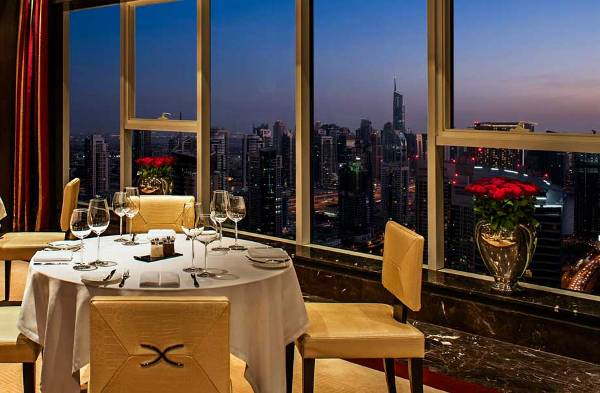 8. Spectacular Aerial Experiences
A helicopter flight over the architectural splendors, as well as the scenic coastal and desert sights, will reward you with one of the most remarkable Dubai sightseeing experiences. You can also set the tone for luxury with an astonishing seaplane tour. From Palm Islands and Dubai Creek to Burj Khalifa, it allows you to enjoy wonderful skyscraper panoramas, assuring an unforgettable memory.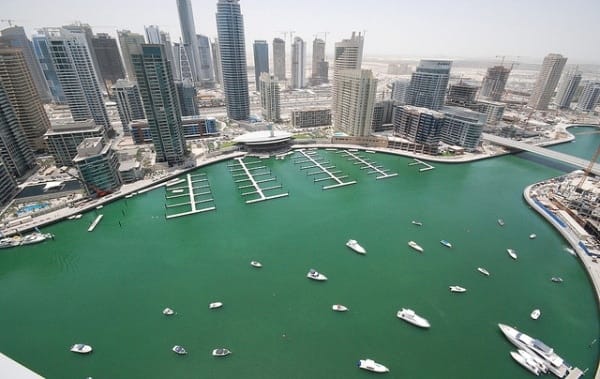 9. Spa Indulgence
After a sightseeing tour or an action-packed day out, it's time for some genuine relaxation and there is no better way to do this than with an exotic spa treatment. Assawan Spa and Health Club within Burj Al Arab and Talise Ottoman Spa at Palm Jumeirah are some of those many spas where you can head out for a session of luxurious relaxation. Luxury in these deluxe spas comes in many forms, and you're sure to be pampered in utmost style.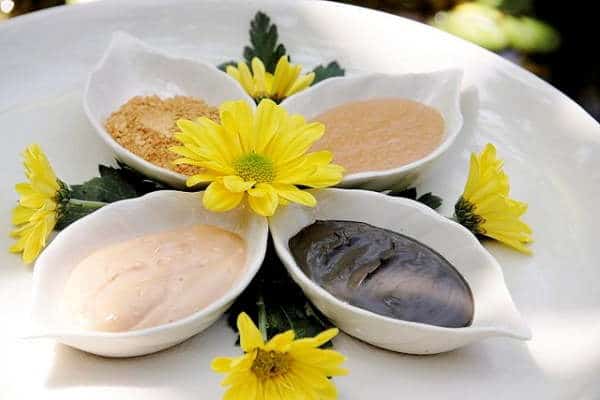 10. Sleep like a royal
No place in the Middle East does over-the-top pretty much like Dubai, which is home to some of the most expensive hotels in the world – all known for its plush amenities and facilities. In fact, a luxury Dubai vacation is incomplete without a luxury stay in one of its incredible accommodations, ranging from Burj Al Arab's Royal Suite priced approximately AED 33,000 per night to Armani Dubai Suite (Armani Dubai) with the plus point of within Burj Khalifa, choices are limitless for those who wish to sleep like a royal in Dubai.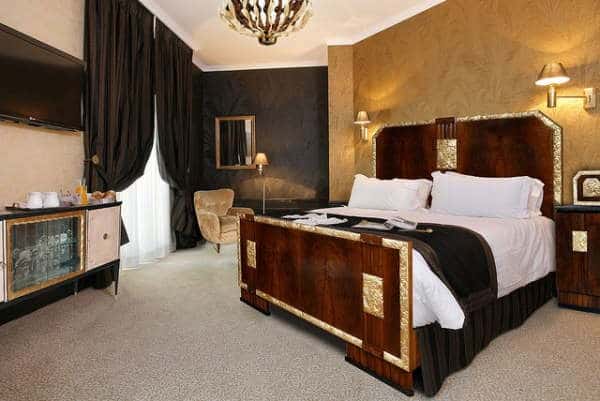 In fact, a luxury vacation in Dubai can be adventurous, quixotic, or anything you would like it to be. So get a visa for Dubai and plan one of the most luxurious vacations in Dubai!