There several Apollo Hospitals and Medical Centre's in Chennai, the Hospitals in the list shows Contact and location details.
Apollo Hospitals Main Details
Clinical Departments at Apollo Hospitals, Chennai: Anesthesiology, Cardiology, Cardio-Thoracic Surgery, Cosmetic surgery, Critical care, Dermatology, Diabetology, Emergency, Endocrinology, Endocrine surgery, ENT, Gastroenterology, General medicine, General Surgery, Geriatrics, Hematology, Infectious disease, Laboratory services, Neonatology, Nephrology, Neurology, Nuclear medicine, Obstetrics & Gynecology, Ophthalmology, Oral & Maxillofacial Surgery, Orthopaedic surgery, Paediatrics, Paediatric Surgery, Physiotherapy, Plastic surgery, Radiology & Imaging Sciences, Respiratory medicine, Rheumatology, Reproductive medicine, Sexual medicine, Thoracic Surgery, Vascular Surgery, Urology.
Category of rooms: Apollo Suite, Suite Room, Executive Room, Deluxe Room, Single Room, Semi-Private Room, Double Sharing Room, Special General Ward, General ward.
Facilities: Deposit/Payment, Food & Dietary Services, Guest Dining Hall, Guest Relations, Housekeeping, Security, Transport, Special Nurse, Places of Worship, Postage, Telecommunication Services, Television, Travel Desk.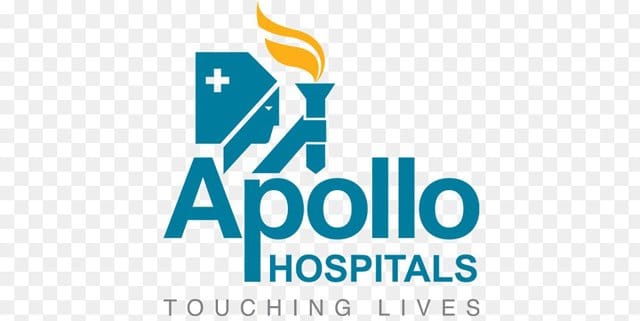 Useful Telephone Numbers:
Board Number: +91 44-2829 0200/2829 3333
Emergency: 1066/+91 44-2829 0792
Help desk: +91 44-2829 6022
Blood Bank: +91 44-2829 4870
Preventive Health Checkup: +91 44-28296633 / 28296655
Director of Medical Services: +91 44-2829 1358
PRO: +91 44 2829 6660
International Patients: +91 44 2829 6569
List of Apollo Hospitals in Chennai City
Apollo Hospitals, Chennai
Address: No. 21, Greams Lane, Off. Greams Road, Chennai – 600 006
Phone: + 91-44-2829 0200/2829 3333
Fax: + 91 44-2829-4429
E-mail: [email protected]
Apollo Children's Hospital
Address: No. 15, Shafee Mohammed Road, Thousand Lights, Chennai – 600 006
Phone: +91 – 44 – 2829 8282 / 6262
Fax: + 91 – 44 –2829 8283
E-mail: [email protected]
Apollo Clinic, Velachery
Address: No. 137, Old No. 70 A, Velacherry Road, Guindy, Chennai – 600 032
Phone: +91-44-2244 2222
Apollo Specialty Hospital, Teynampet
Address: 320, Anna Salai, Teynampet, Nandanam, Chennai-600 035
Phone: + 91-44-2433 6119
Apollo Hospitals, Tondiarpet
Address: 645, TH Road, Tondiarpet, Chennai-600 081
Phone: + 91- 44 2591 5533
Fax: + 91- 44 2591 5533
Apollo Cosmetic Clinic, Teynampet
Address: No. 14, Jayammal Street, Teynampet, Chennai-600 018
Phone: +91-44-3914 3142 / 3913 9139
Apollo First Med Hospitals
Address: 154, Poonamallee High Road, Kilpauk, Chennai-600010
Phone: 91-44-28211111
Apollo Hospitals, Sowcarpet
Address: 134, Mint Street, Sowcarpet, Chennai-600079
Phone: 044 25296080 / 84
Fax: 044 25296084
Apollo Day Surgery
Address: No.12, Behind Mookambika Complex, C.P. Ramaswamy Road, Alwarpet, Chennai-600 018
Phone: +91-44-2498 8866