Hollywood Actor – Tom Cruise Films List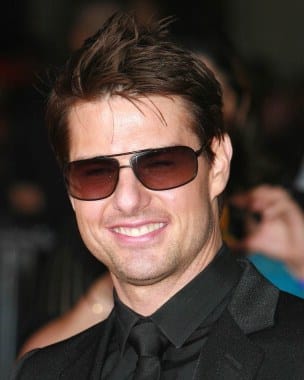 Tom Cruise is one of the Notable and leading film Actors in Hollywood, born on july 3 1962 in New York, United States, his original name is Thomas Cruise Mapother IV. Tom Cruise mainly Famous for his acting and also occupation as Producer, Writer and Director, his career in American Film Industry Started in 1981 in the film 'Endless Love' as a supporting role, and appeared in many major films. Tom nominated for many Awards including Academy Awards, Golden Globe Awards, MTV Movie Award, Saturn Award, and EMMA Awards. Tom is one of the Highest Paid Actors in Hollywood and his most films commercially successful, and he earned fans worldwide mainly in Europe. He starred in lot of commercially fortunate films including The Color of Money (1986), Rain Man (1988), Days of Thunder (1990), A Few Good Men (1992), Vanilla Sky (2001), Minority Report (2002), The Last Samurai (2003), Collateral (2004), and War of the Worlds (2005) and Mission Impossible Series. Cruise also produced around 15 Movies in Hollywood and United States Films. Many magazines ranked him titled as Most Beautiful People, Sexiest Star, Top Star, Powerful Actor, and Power Celebrity. He Starred in over 36 Movies as of 2012 as Actor, Supporting Actor and Special Appearance.
The Following List Shows films of Hollywood Actor Tom Cruise.
| Number | Name of the Film | Role in the Film | Year |
| --- | --- | --- | --- |
| 1 | Endless Love | Billy | 1981 |
| 2 | Taps | Cadet Captain David Shawn | 1981 |
| 3 | Outsiders, TheThe Outsiders | Steve Randle | 1983 |
| 4 | Losin' It | Woody | 1983 |
| 5 | All the Right Moves | Stefen "Stef" Djordjevic | 1983 |
| 6 | Risky Business | Joel Goodson | 1983 |
| 7 | Legend | Jack O' The Green | 1985 |
| 8 | Top Gun | Lt. Pete 'Maverick' Mitchell | 1986 |
| 9 | Color of Money, TheThe Color of Money | Vincent Lauria | 1986 |
| 10 | Cocktail | Brian Flanagan | 1988 |
| 11 | Rain Man | Charlie Babbitt | 1988 |
| 12 | Born on the Fourth of July | Ron Kovic | 1989 |
| 13 | Days of Thunder | Cole Trickle | 1990 |
| 14 | Far and Away | Joseph Donnelly | 1992 |
| 15 | Few Good Men, AA Few Good Men | Lt. Daniel Kaffee | 1992 |
| 16 | Firm, TheThe Firm | Mitch McDeere | 1993 |
| 17 | Interview with the Vampire: The Vampire Chronicles | Lestat de Lioncourt | 1994 |
| 18 | Mission: Impossible | Ethan Hunt | 1996 |
| 19 | Jerry Maguire | Jerry Maguire | 1996 |
| 20 | Eyes Wide Shut | Bill Harford | 1999 |
| 21 | Magnolia | Frank T.J. Mackey | 1999 |
| 22 | Mission: Impossible II | Ethan Hunt | 2000 |
| 23 | Stanley Kubrick: A Life in Pictures | Narrator | 2001 |
| 24 | Vanilla Sky | David Aames | 2001 |
| 25 | Space Station 3D | Narrator | 2002 |
| 26 | Minority Report | John Anderton | 2002 |
| 27 | Austin Powers in Goldmember | Himself | 2002 |
| 28 | Last Samurai, TheThe Last Samurai | Nathan Algren | 2003 |
| 29 | Collateral | Vincent | 2004 |
| 30 | War of the Worlds | Ray Ferrier | 2005 |
| 31 | Mission: Impossible III | Ethan Hunt | 2006 |
| 32 | Lions for Lambs | Senator Jasper Irving | 2007 |
| 33 | Valkyrie | Claus von Stauffenberg | 2008 |
| 34 | Tropic Thunder | Les Grossman | 2008 |
| 35 | Knight and Day | Roy Miller | 2010 |
| 36 | Mission: Impossible – Ghost Protocol | Ethan Hunt | 2011 |
| 37 | Rock of Ages | Stacee Jaxx | 2012 |
| 38 | Jack Reacher | Jack Reacher | 2012 |
| 39 | Oblivion | Jack Harper | 2013 |