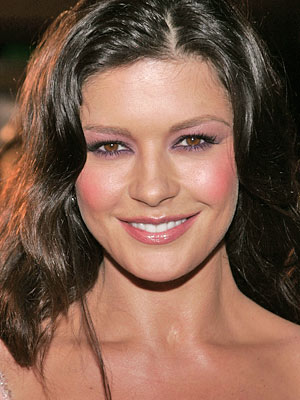 Born:
September 25, 1969 (age 45), Swansea
Height:
1.69 m
Spouse:
Michael Douglas (2000 to Present)
Children:
Carys Zeta Douglas, Dylan Michael Douglas
Siblings:
Lyndon Jones, David A. Jones
Year Active:
1981 to Present
She is a Welsh Actress, before moving to main role in the films acted in Television and small roles in American and United Kingdom's films. She is starred in Hollywood film 'The mask of Zorro' in 1998 and film 'Entrapment' in 1999, 'Traffic in the year 2000. She became one of the notable Actress in Hollywood and United Kingdom Cinema.
| Year | Title | Role |
| --- | --- | --- |
| 1990 | Les 1001 nuits | Scheherazade |
| 1991 | The Darling Buds of May | Mariette |
| 1992 | Christopher Columbus: The Discovery | Beatriz |
| 1993 | Splitting Heirs | Kitty |
| 1994 | The Cinder Path | Victoria Chapman |
| 1994 | The Return of the Native | Eustacia Vye |
| 1995 | Catherine the Great | Catherine II |
| 1995 | Blue Juice | Chloe |
| 1996 | The Phantom | Sala |
| 1996 | Titanic | Isabella Paradine |
| 1998 | The Mask of Zorro | Eléna (De La Vega) Montero |
| 1999 | Entrapment | Virginia Baker |
| 1999 | The Haunting | Theo |
| 2000 | High Fidelity | Charlie Nicholson |
| 2000 | Traffic | Helena Ayala |
| 2001 | America's Sweethearts | Gwen Harrison |
| 2002 | Chicago | Velma Kelly |
| 2003 | Sinbad: Legend of the Seven Seas | Marina |
| 2003 | Intolerable Cruelty | Marylin Hamilton Rexroth Doyle Massey |
| 2004 | The Terminal | Amelia Warren |
| 2004 | Ocean's Twelve | Isabel Lahiri |
| 2005 | The Legend of Zorro | Eléna (De La Vega) Montero |
| 2007 | No Reservations | Kate Armstrong |
| 2007 | Death Defying Acts | Mary McGarvie |
| 2009 | The Rebound | Sandy |
| 2012 | Playing for Keeps | Denise |
| 2012 | Lay the Favorite | Tulip Heimowitz |
| 2012 | Rock of Ages | Patricia Whitmore |
| 2013 | Broken City | Emily Barlow |
| 2013 | The Bitter Pill | |
| 2013 | RED 2 | |