Bollywood Actress – Anu Agarwal Movies List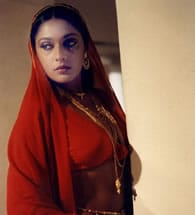 Anu Agarwal is an Indian Model and Actress, she started her career as model later moved to acting in Bollywood, born in New Delhi in 1969. She is acted in few movies some of the well-known films are Aashiqui, The Cloud Door that is directed by Mani Kaul. She made her debut in 1990 in the film Aashiqui, and then she changed her center South Indian Films. Anu Agarwal presently not active in the film industry, she acted in 10 movies including Hindi and South Indian Movies.
List of Anu Agarwal Movies which she acted from 1990 to 1996.
| Year | Title |
| --- | --- |
| 1990 | Aashiqui |
| 1992 | Ghazab Tamasha |
| 1993 | Khal Nayika |
| 1993 | Thiruda Thiruda |
| 1993 | King Uncle |
| 1994 | BPL Oyel |
| 1995 | The Cloud Door |
| 1995 | Janam Kundali |
| 1995 | Kanyadan |
| 1996 | Return of Jewel Thief |