Asia has many countries, but few places named for Film Industries such as India, China, Thailand and Japan, the following Highest Paid actors shown from India and China including Hong Kong Film Industries.
Jackie Chan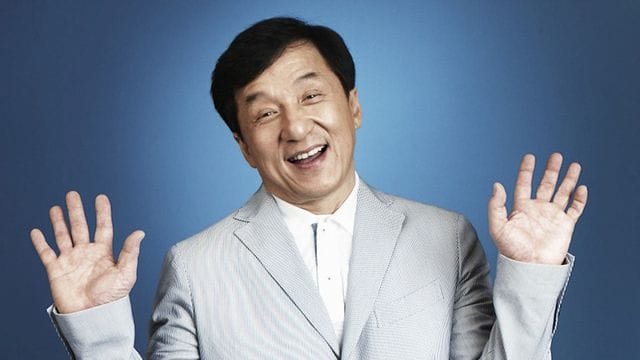 Jackie Chan is a Chinese and Hollywood Actor born in Victoria Peak in Hong Kong on 7th April 1954, Chan Active from 1959 in cinema of Hong Kong and Hollywood. He is an Action Choreographer, Comedian, Director, Producer, Martial Artist, Screenwriter, Entrepreneur, Singer and Stunt Performer and running many foundations for Children's and help to peoples.
Jackie Chan is the Highest Paid Actor in Asia and China with remuneration of US $15 Million (117 Million HKD).
Jet Li
Jet Li is the Martial Artist and Actor Appeared in Chinese and Hollywood Movies, produced many movies. He was born in Beijing in 1963, has name internationally and one of the noted Actor in the World.
He is the second Highest Paid Actor in Asia and China has remuneration around 11 million US Dollars (80 Million HKD)
Rajini Kanth
He is an Indian Actor mainly works for Tamil Cinemas, born on 1950 in Bangalore, Karnataka, starred in Hindi, Kannada, Malayalam and Tamil Movies.
Highest paid actor in India with Salary of around 8 to 9 million US dollars (400 to 450 Million INR), He was paid 54 Crore for the film Enthiran.
Chow-Yun-Fat
Chow Yun-fat, SBS is an actor from Hong Kong, born on 1955 in Lamma Island, active from 1974 and starred in Chinese and Hollywood Movies.
His remuneration is about 8 million US dollars (62 Million HKD)
Donnie Yen
He is a Hong Kong, Chinese actor, martial artist, film director and producer, action choreographer, and world wushu tournament medalist, born on 1963 in Guangzhou, Guangdong in China.
Donnie Yan's remuneration is around US $7 million (56 million HKD).
Akshay Kumar
He is a Hindi Film Actor born on 9 September 1967 in Amritsar, Punjab, is an Indian film actor, producer and martial artist who has appeared in over a hundred Hindi films.
Akshay Kumar's Salary for single movie about 5.4 million US Dollars (300 Million INR)
Suriya Sivakumar
He is an Indian film actor, producer, philanthropist and television presenter, whose work is preponderantly in the Tamil film industry, born in Chennai in Tamil Nadu, India on 1975.
His Payment is around 4 to 5 million US dollars (270 to 300 million Indian Rupees)
Salman Khan
He is an Indian film actor, Television Presenter, Model Philanthropist, has starred in more than 80 Hindi films, born on 1965 in Indore of Madya Pradesh, India.
Salman Khan Payment is about 3.5 to 4 Million US dollars (200 to 250 INR)